AL!VE Launches Regional Roundtables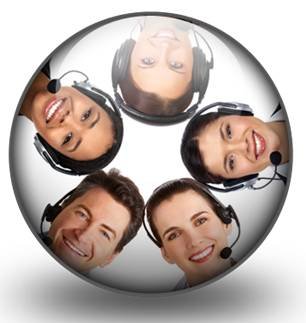 The AL!VE Regional Roundtable Program is designed to give AL!VE members networking and educational opportunities within your regions. It is a time for you to share experiences with your fellow AL!VE members.
What Region am I in??

In order to make it more convenient for our members, all Regional Roundtables will be virtual meetings by utilizing "GoToMeeting". Participants can join a meeting via a telephone call or through their computers with a headset or microphone. (See instructions on how to utilize "GoToMeeting" at the end of this email.)

Meetings will be held quarterly (May, July, October, January) and will last no more than one hour.
Topics will include issues that relate to YOUR region. Possible examples include:
* What inspires volunteers to engage and best practices for recruitment
* Training, and retention to develop committed, independent volunteers to move an organization forward
* Success in recruiting multicultural volunteers

Each region has a Regional Representative who works with the board and staff of AL!VE to determine the needs of the region. Working through your Regional Representative, AL!VE members can suggest a meeting topics for future Regional Roundtables.

Benefits of attending an AL!VE Regional Roundtable:
* Networking and relationships with fellow AL!VE regional members.
* AL!VE will become a tool for YOU and YOUR region's members to participate in conversations relevant to the field Regional members will deepen their relationship with AL!VE, and have the potential to become regional leaders
* Easy access to contact information of other members in the region
* A chance to connect, share best practices and challenges with peers
After each Regional Roundtable recordings of calls, notes from the meeting and any handouts related to the meeting will be placed on the members section of the AL!VE website each region. We highly encourage you to participate in each meeting as it is happening "live", but if you should miss a meeting it will be there for you to review when you are able.

**COMING SOON** Information pertaining to the Roundtable schedule for your region will be emailed out to you shortly by your Regional Representative. Information regarding your region and its Roundtables can also be found in the "Regional Roundtable" section of AL!VE website after you log on.

AL!VE is excited about getting YOU connected!
Have questions or comments email info@volunteeralive.org

Every quarter, each AL!VE region will have a regional roundtable - an hour of networking with colleagues in your area. We'll have discussion topics, and time to network or ask questions. Watch our calendar (Link to calendar) for the next regional roundtable 'near' you!