2018 Board of Directors Candidates

Voting Closes: Wednesday, November 22, 2017

Election Results Announced: Wednesday, November 29, 2017

New Board Orientation: December 8, 2017

Board Term Begins: Monday, January 1, 2018

Voting is now open and will be until November 22, 2017.
Our new class will be announced at our Annual Meeting on November 29.
Members have received an ballot via email. If you did not receive your email, please notify us.

To sign up for our Annual Meeting, click here
Lauren Cossel
Volunteer and Donation Drive Coordinator, The Salvation Army Hampton Roads Area Command
Norfolk, Virginia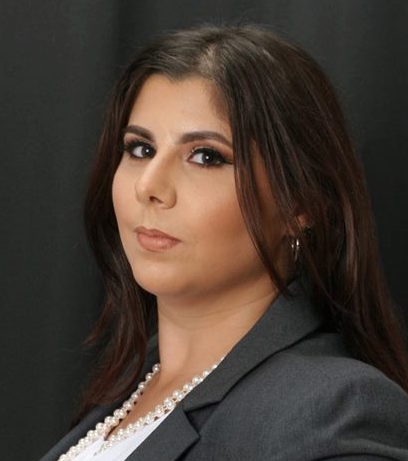 Lauren's bio: I have been in the nonprofit world since 2014 when I started off as an AmeriCorps member at a National Military Nonprofit. After that I was hooked and have stayed in the nonprofit world ever since. I received my undergraduate degree from Radford University in Criminal Justice with a minor in Psychology and my first masters degree from the University of Oklahoma in Human Relations. In addition I am currently in school to obtain my Masters in Nonprofit management and I am working on my CVA and CFRE Certification

Lauren's vision for how a national association can make a difference: I think that having others to bounce ideas off of, learn from past successes and mistakes, and have someone to talk out ideas and concepts with is key. Sometimes those around us and in our organizations do not have that volunteer experience that is needed for the help.
Kathryn Lamb
Volunteer and Intern Program Manager, HAVEN
Michigan

Kathryn's bio: Katie Lamb is a fierce advocate, effective macro social worker, and manager of volunteers. She is currently working to help survivors of domestic and sexual violence, but she also has experience working with LGBTQ communities, homeless youth, and other marginalized group. Her own work includes creating volunteer programs from the ground up, training educators to make K-12 schools safer for LGBTQ youth, and managing large groups of volunteers. She enjoys helping others, solving puzzles, and thoughtful conversations. You can learn more about Katie here: https://www.linkedin.com/in/kathrynelamb/

Kathryn's vision for how a national association can make a difference: I have experience engaging in the volunteer arena from a variety of different perspectives. I have personally volunteered and continue to volunteer with a number of different agencies in both one-time and on-going opportunities. Additionally, I have also been managing volunteers for over ten years now across a variety of agencies. I have many learned lessons to offer, and I bring a systems-thinking perspective to all the work I do. I am also well connected with a variety of individuals across the United States and other countries who are engaged in volunteer management
Michelle Raymer
Program Officer, Volunteer Generation and Disaster
Iowa Commission on Volunteer Service
Des Moines, Iowa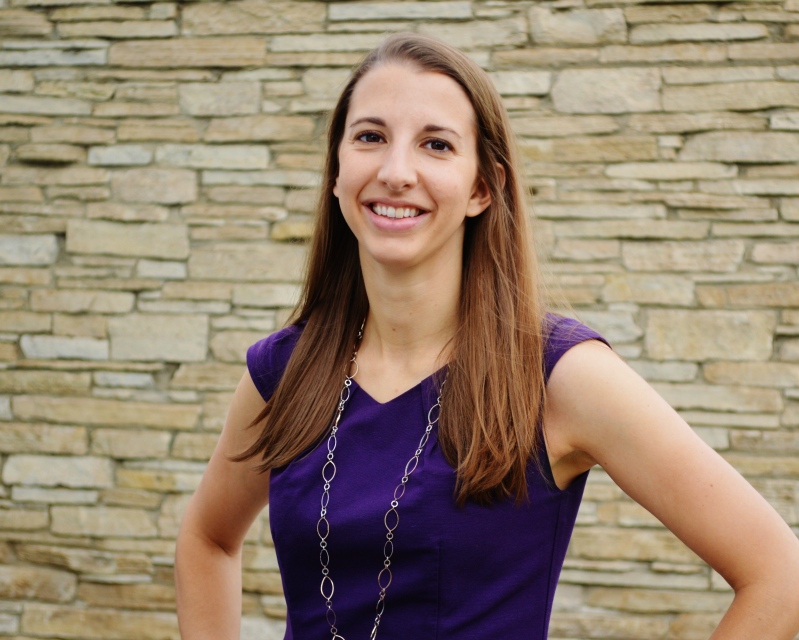 Michelle's bio: Michelle Raymer is the Volunteer Generation and Disaster Program Officer at the Iowa Commission on Volunteer Service, where she supports communities in utilizing volunteerism to meet local needs. She also serves as a trainer and coach for the Service Enterprise Initiative. With over 10 years of national service, nonprofit program development, and volunteer management experience, she provides training and technical assistance to Iowa nonprofits and government agencies on volunteer management best practices. Michelle is dedicated to ensuring organizations have the capacity to develop quality volunteer opportunities, advancing the field of volunteer engagement, and creating a culture of service where everyone volunteers. She is a graduate of Central College, and holds her Master of Public Administration from Drake University.

Michelle's vision for how a national association can make a difference: My hope is that the conversations coming from the National Summit held by MAVA can be the impetus for change within the sector, and I believe a national association like AL!VE can be the driver of that change. The first is being a convener and resource to support local DOVIA-type groups across the country, which requires getting the word out about AL!VE to local groups in rural communities. Next is being an advocate nationally, building the importance of the role of the "Director of Volunteers" within organizations, as well as the importance of investing in volunteer engagement to funders. Lastly is serving as a bridge between researchers and practitioners, getting research done that is most needed, and translating it into the language of practitioners so it can actually be used.

Anthony Richardson
Senior Development Officer, United Way of the Inland Valleys
Riverside, CA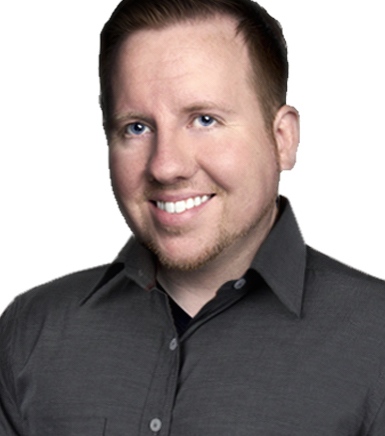 Anthony's bio: Anthony has over 16 years of experience in the nonprofit and public sector developing and implementing community engagement programs while specializing in volunteer administration. His career includes working with the County of Riverside, Parks District where he increase the impact of a program starting with 125 volunteers to over 1,100 volunteers providing over 150,000 volunteer hours at 25 sites. In addition to the Parks District, he managed CERT, RACES, and Disaster Corps volunteer programs with Office of Emergency Services. Prior to government, he coordinated volunteers and programs with the American Red Cross, was the founding Director of 2-1-1 Fresno County with United Way of Fresno County, and is an alumnus of the AmeriCorps program. Prior to working in a paid position, Anthony began working in the field of volunteer administration at 16 years old with the Route 66 Rendezvous in San Bernardino, which he remained with for many years, as the volunteer, volunteer administrator which was a three day event which included; 2,488 classic cars, 600 vendors, 600 volunteers, and over 850,000 spectators. He successfully solicited funding for projects and programs and spent time as a workplace campaign coordinator, raising funds for local charities. He previously served as a Board Member with the National Association of Volunteer Program in Local Government (NAVPLG) and is currently on the Marketing Committee with the Association of Leaders in Volunteer Engagement (AL!VE). When not building engaged communities, you may hear his voice as he is also a voice actor, singer, and occasional stage actor. As an California native, Anthony is excited to continue serving in his community and the field of volunteer administration across the country, inspiring people to share their philanthropic hearts to meet community needs through effective volunteer engagement.

Anthony's vision for how a national association can make a difference: I have always advocated for the continued professional development and awareness of our field. Locally, I have been working with a University who is interested in developing curriculum and instructors for a specialized certificate in Volunteer Administration and expand it to other potential certifications, credentials, professional development, and ultimately a collegiate diploma. This is a piece that is lacking for other fields to validate Volunteer Administration as a professional field. The national association could continue to connect to other professional associations and have our members present at SHRM National Conference, NACO Conference, and business related conferences demonstrating the benefits of volunteerism and promoting the professional field. Lastly, the national association could be the source of real data from local volunteer administrators and research programs that demonstrate the need of society, the benefits of volunteerism in regards to health, skill development, community engagement, and employee engagement. Millennials ultimately having up to 29 different jobs in their career and making up a great deal of the incoming workforce and new leaders. Volunteer Administration plays a critical role in the "purpose" of organizations and the altruistic spirit that seems to dwell with that millennials can be fed by effective volunteer programming which could partner with corporations and decrease the amount of millennials "job hopping." Lastly, a national association may be the perfect place for members to gain access to a cross section of Best Practices from multiple industries.
Ashley Rieser, CVA
Director of Volunteer Services, Animal Friends
Pittsburgh, Pennsylvania
Ashley's bio: Engages over 3,000 volunteers with 100% integration in the organization. Recepient of the Evie Award, 2017 Outstanding Volunteer Administrator of the Year. Ashley is the current President of VASP, (Volunteer Administrators of Southwestern PA) and is a Notary Public.

Ashley's vision for how a national association can make a difference: I am a forward-thinking leader focused on moving the profession of volunteer management to the next level on a local and national scale. As the President of VASP, I have connected with local leaders in the field to recognize them, engage them, identify their needs, and offer support.
Mark W Smith, CVA
Volunteer Resources Manager, Project Angel Heart
Henderson, Colorado


Mark's bio: Mark W. Smith is a volunteer engagement professional with over 15 years of experience in arts and culture, senior services, and nutrition. In 2016, Mark received his Certified Volunteer Administration (CVA) certification, and completed the Points of Light Foundation's Volunteer Management Training Series course. Mark served nine years on the Denver DOVIA (now DOVIA Colorado) board of directors, three years on the Colorado Conference on Volunteerism steering committee, and three years on the National Philanthropy Day in Colorado steering committee. Mark received the Outstanding Achievement in Volunteer Management Award in 2015 from DOVIA Colorado and his peers.

Mark's vision for how a national association can make a difference: A national association brings about opportunities for connection, collaboration, and an expanded vision. A national association can be on the forefront of change, and lead the charge! A national organization can be a powerful mechanism to the members through information sharing and best practices, and can continue to bring validity to the profession. I also believe there can also be growth for all members with a national platform, no matter what level they may have already achieved.
Jennifer Thompson, CVA
Volunteer Coordinator Hometown Hospice
Broken Arrow, Oklahoma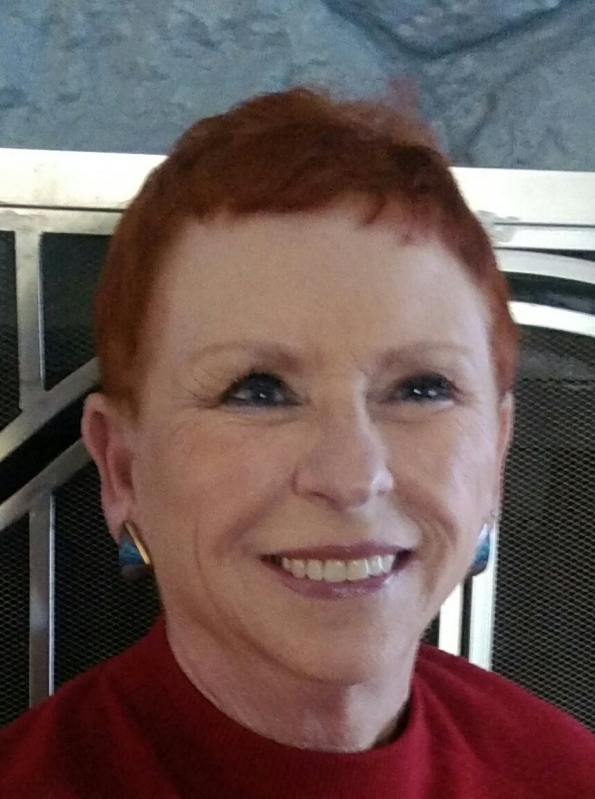 Jennifer's bio: I am a native Tulsan but have also lived in Colorado and San Francisco CA. I attended both Tulsa University School of Business and Tulsa Community College where I earned associates degrees in Applied Science/Physical Therapy and Human Services – Gerontology. I have been a volunteer all my life, in addition to working in the Volunteer Administration Field for the past 20 years. I earned the designation of a Certified Volunteer Administrator in 2007. I have been an adjunct faculty member with Tulsa Community College, teaching volunteer management, as well as a faculty member for the former organization Volunteer Tulsa presenting the Volunteer Management Series in Northeastern Oklahoma. I have been an active advocate for the CVA designation, acted as a mentor for those perusing this designation. I am currently president of TulsALIVE, president Silver Hair Legislators, secretary of Broken Arrow Youth Baseball Organization. In addition I am active in Broken Arrow Chamber of Commerce. Tri-Country Area Agency on Aging (legislative committee). I have been active on several other boards: former Volunteer Tulsa, Sara Hopes, Relay for Life just to mention a few. I am married, had two sons one living in Colorado and one deceased and one grandson.

Jennifer's vision for how a national association can make a difference: Since AL!VE isn't well known in Oklahoma, I would continue to work to increase membership, promote educational programs offered by AL!VE in this state and surrounding states. Also to work with AL!VE and other national group to get the Volunteer Administrator/Manager recognized as a profession which will give us more clout in the political arena.


Ralph Vogel
Community Volunteer
New York, New York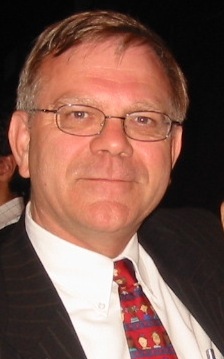 Ralph's bio: Ralph W. Vogel is a long-time community servant and volunteer working over the years serving the LGBT community, seniors, children with cancer, people living with HIV, homeless folks, and people with mental illness and addition. He graduated from Lock Haven University in Pennsylvania receiving a Bachelors Degree in Education/Special Education. He taught special education in Pennsylvania before moving to Staten Island and launching the Volunteer Program at the Staten Island AIDS Task Force. For over 10 years, he mobilized volunteers and community groups to assist individuals living with HIV. He served as the Director of Volunteer Services & Education at the Staten Island AIDS Task Force from its beginning in 1989 to 1999. For over ten years Ralph worked with community groups and the Board of Directors of the Ronald McDonald House of New York to expand the services and program supports so that children and families could stay together while the child received treatment of cancer at a New York City hospital. The volunteer program he created that supported these families received international recognition and is now used a model for other Ronald McDonald Houses throughout the world. Ralph has been a trainer at various conferences including the International Volunteer Managers Conference; he served on the Board of the New York Association of Volunteer Administrators, as well as the NYPD LGBT Advisory Committee, the Advisory Council of the Staten Island JCC and the NY State LGBT Pride Agenda. He is a founding member and first president of the Staten Island Network of Volunteer Administrators (NOVA) and he has served on the organizing committee for the United Nations International Year of the Volunteer. Over the last seven years Ralph has worked to transition the Staten Island LGBT Community Center (which was a project of Community Health Action of Staten Island) into a stand alone, independent not for-profit; the Pride Center of Staten Island is now the only LGBT specific service and program provider on Staten Island. As the Founder and Executive Director of the Pride Center of Staten Island Ralph has created quality programs and services that directly improve the health, education, and wellbeing of LGBT people in the Staten Island community. Ralph has worked tirelessly with local service providers; Staten Island elected officials and has partnered with local and national social, educational and health care programs to increase LGBT equality and to expand greater visibility of Staten Island's LGBT community.

Ralph's vision for how a national association can make a difference: A national association can increase visibility and awareness of the important role that volunteer managers provide within an agency, plus so much more.
Father Richard Wineland
Episcopal priest, Volunteer Coordinator for Mennonite Central Committee
Goshen, Indiana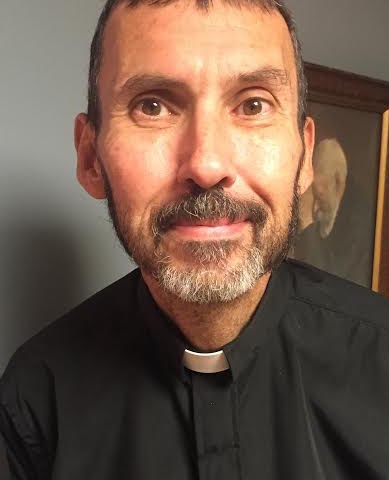 Richard's bio: I am currently pursuing my doctorate in transformational leadership at Bexley Seabury Episcopal Seminary in Chicago. I am married to Lee, a talented jazz pianist and poet, who also happens to be a registered nurse. I was born in Central Pennsylvania, and attended Penn State University and Goshen College in Indiana. I have been a life-long musician and writer, and have three adult children who keep me laughing. I also hold a Master of Divinity degree. I coordinate several hundred volunteers for the thrift store network of Mennonite Central Committee, which funds their relief and development work throughout the world. I have a particular interest in the work of managing volunteers in faith-based and rural non-profit organizations.

Richard's vision for how a national association can make a difference: I've been in parish ministry for twenty-five years, and I know how important it is to feel a part of something bigger than oneself and only local concerns. In my case this has been the broader church expressed in diocese and synod. We all need community, and we need to be inspired by the work of others.