2020 AL!VE Board Of Directors Slate for Approval

Board elections are now open for membership vote.
Elections close Monday, November 18, 2019.
Results will be announced at our Annual Meeting on Wednesday, November 20, 2019.




IMPORTANT: Voting is for AL!VE members only

And Don't Forget:
Click here to register to attend our Annual Meeting
Wednesday, November 20, 2019 at 2PM EST
(Open to all)

SLATE OF OFFICERS TO SERVE FOR 2020: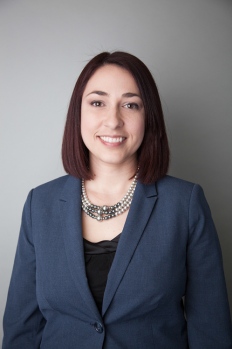 Board President
Megan Vixie, MPA, CVA, PHR, SHRM-CP
Redondo Beach, California - Pacific Region
Beach Cities Health District
Current role: President Elect

Megan is the Chief Engagement Officer for Beach Cities Health District (BCHD), one of the largest preventive health agencies in the nation. Megan is responsible for all human resources management which includes designing and implementing the infrastructure to manage BCHD's network of more than 1,000 community volunteers, providing more than 36,000 hours of service. She completed her Certification in Volunteer Administration (CVA) and has served on the board of directors for Directors of Volunteers in Agencies- Los Angeles (DOVIA-LA). Prior to BCHD, Megan performed a year of service as a Volunteer Development Specialist for AmeriCorps where she directed afterschool volunteer programs in conjunction with a variety of national organizations, including YMCA, Boys & Girls Club and Campfire USA. Megan's purpose in both life and career is to ignite the flames for others to achieve what they thought may not be possible. By eliminating barriers between the traditional roles of employees and volunteers, she gets to live her purpose each day. And… have fun too!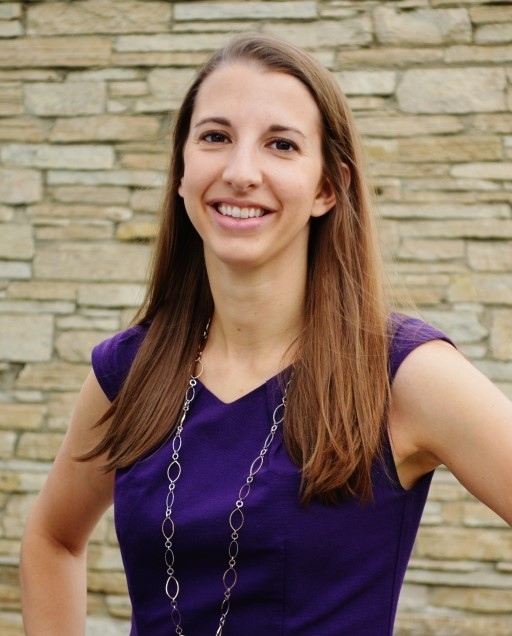 President Elect
Michelle Raymer, CVA
Des Moines, Iowa - Midwest Region
Iowa Commission on Volunteer Service
Current role: VP of Programs & Advocacy

Michelle Raymer is the Volunteer Generation and Disaster Program Officer at the Iowa Commission on Volunteer Service, where she supports communities in utilizing volunteerism to meet local needs. She also serves as a trainer and coach for the Service Enterprise Initiative. With over 10 years of national service, nonprofit program development, and volunteer management experience, she provides training and technical assistance to Iowa nonprofits and government agencies on volunteer management best practices. Michelle is dedicated to ensuring organizations have the capacity to develop quality volunteer opportunities, advancing the field of volunteer engagement, and creating a culture of service where everyone volunteers. She is a graduate of Central College, and holds her Master of Public Administration from Drake University. Michelle earned her CVA in 2018.


Treasurer
Sean Devereaux
Long Beach, CA - Pacific Region
Aquarium of the PAcific
Current role: Board Member

Sean Devereaux is the Director of Volunteer Engagement at the Aquarium of the Pacific. His nonprofit journey began in 1998 when he made the fateful decision to accept a position at the Aquarium as a Volunteer Aquarist. He was soon thereafter hired as an employee and spent nearly a decade working with the animal collection at the Aquarium, specializing in the husbandry of Northern Pacific fish, invertebrates and diving birds. During this period, Sean worked closely with the volunteers and interns in the Husbandry Department as their departmental liaison. This provided Sean a firm foundation of informal volunteer management and allowed him to transition seamlessly into his role as the Manager of Volunteer Services in 2007; now serving as the Director of Volunteer Engagement. Sean is proud to have nearly doubled the capacity of the volunteer program during this time, boasting the annual participation of over 1,600 volunteers and interns who serve in excess of 170,000 hours annually in almost every department at the Aquarium.


Secretary
Mark Smith, CVA
Henderson, Colorado - Mountain Region
Volunteer Resources Manager, Project Angel Heart
Current role: Secretary

Mark W. Smith, CVA, is a volunteer engagement and management professional with over 15 years of experience in arts & culture, senior services, and nutrition. Mark currently serves on the Executive Committee as the Secretary for AL!VE, and as a board member representing the mountain region. In 2016, Mark received both his Certified Volunteer Administration (CVA) certification and completed the Volunteer Management Training Series with the Points of Light Foundation. Mark's community impact includes serving nine years on the DOVIA Colorado board of directors (previously called Denver DOVIA), three years each serving on the steering committees for the Colorado Conference on Volunteerism (CCOV), and National Philanthropy Day in Colorado, mentoring those new to the field, and as a session presenter for CCOV. In 2015 Mark received the Outstanding Achievement in Volunteer Management Award for his dedication to the profession.

SLATE OF BOARD MEMBERS TO SERVE 2019 - 2022

Patrick Algyer
Arlington, VA Atlantic Region
Chief Strategist, Encore Engagement Solutions LLC

Patrick Algyer is the Chief Strategist and Founder of Encore Engagement Solutions. He has been both a member and staff member at various associations and non-profits throughout his entire career. He specializes in disrupting the norm with the goal of making volunteers and members successful! He is passionate about the industry and looks forward to opportunities to network and connect with peers to improve the industry and the member experience.

What Patrick believes how a national association can make a real difference:
"There are several associations which cater to the association management profession, however, they tend to have very little information, education and promotion of the field of volunteer management. A national association can make a real difference by promoting, advocating and providing exceptional education and resources to those in the field. Regularly scheduled webinars, case studies and tool kits would help the profession continue to be successful. They key is to house these resources in one location vs. across multiple libraries."

Kelli Crawford
Greensboro, NC South East Region
Volunteer Coordinator and Curator of Collections, Greensboro Science Center

A North Carolina native, Kelli has Bachelor's and a Master's degrees in History with a focus on Museum Studies. Although seeing herself working in a history museum, she was bitten by the volunteer management bug when she interned for the Greensboro Science Center and then was offered a full time position. In seven years, Kelli has grown the science center's corps of volunteers by 300%, built a talented team in the Volunteer Office and doubled the budget. This growth has been a product of hard work from her staff and volunteers as well as advocacy for the volunteer management profession both within her organization and at a national level through her work on the Volunteer Management Committee with the Association of Zoos and Aquariums. She is especially passionate about advocating for this profession because she remembers what it was like to be a new volunteer manager who struggled at the onset. She wants to help new and veteran volunteer managers build on their successes, overcome their challenges and elevate the volunteer engagement profession.

What Kelli believes how a national association can make a real difference:
"Volunteer managers often didn't set out to become volunteer managers. This means that a large number of our peers enter this profession without previous experience. They are in need of resources and mentorship in order to run their programs effectively, minimize their challenges and stay within the profession. Professional development opens doors to growth and recognizable success for our peers and also helps us elevate our profession. Equipping volunteer managers with better skills and resources to advocate for themselves, their programs and their continued growth is why I've been involved with AZA and why I would like to to broaden that work through AL!VE."


Michele Epifani
Mantua, NJ Atlantic Region
Executive Director, Volunteer Center of South Jersey

Michele Epifani is dynamic leader with expertise in startup firms and nonprofit organizations making vision become reality by utilizing best practice strategies in operations, sales, marketing, development and planning. Michele currently serves as the Executive Director for the Volunteer Center of South Jersey, a nonprofit that connects South Jersey volunteers to quality opportunities to serve. Since joining the VCSJ in 2015, Michele has streamlined the volunteer match process by implementing new technologies to allow the center to grow and accommodate seven counties in South Jersey. Today over 3,500 volunteers have registered on the site and continue to be connected to local nonprofits, while building their volunteer resume. Additionally, the Volunteer Center is a premier partner with Rowan College of South Jersey and has recently become the campus Office on Volunteerism and Civic Engagement. Before entering the nonprofit realm in 2013, she held executive leadership positions within operations at several tech companies, both domestic and globally.

What Michele believes how a national association can make a real difference:
"A national association can make a difference if they give members what they want. In nonprofit
management I see, all too often, that organizations and associations providing services and support that are not what members want. It is the role of a national organization to know what the nation is doing for volunteer management, to understand the trends and provide innovative ways for Volunteer Managers to adapt. I also feel that a national organization should add credibility to an individual's (or organization's) association. We cannot do it alone and we need to be part of something bigger, so that we can bring new initiatives to our local region."


Ashley Ramsdell
Memphis, TN South East Region
Sr. Liaison, Field Support, Volunteer Programs Operations, ALSAC /St. Jude Children's Research Hospital

Ashley began working for ALSAC/St. Jude Children's Research Hospital after completion of college in August of 2010. Since working at St. Jude, Ashley has served in several roles working directly with donors, staff and volunteers. Ashley has expertise in leading multi-million dollar revenue generating operations through national program development, fundraising, strategic planning, and improvement processes. In her current role, Ashley serves as the liaison to 38 Regional Fundraising Offices around the country related to volunteer management and engagement efforts. In this role, Ashley leads and drives the adoption of volunteer initiatives in the Field, in collaboration with a cross-divisional team to ensure the resource needs of remote offices are met. In addition, Ashley identifies and assesses trends related to volunteer engagement in Field Offices, and works with various departments at the National Executive Office to develop training and other resources to support staff and volunteer needs.

What Ashley believes how a national association can make a real difference:
"National Associations allow professionals an opportunity to become an active part of their industry. It is also a great way to encourage networking, provide additional education and awareness about the field, and assists individuals with keeping up with the industry's trends. Having an association made up of leaders in the volunteer sector is a valuable asset for those working in volunteer management."


IMPORTANT: Voting is for AL!VE members only

And Don't Forget:
Click here to register to attend our Annual Meeting
Wednesday, November 20, 2019 at 2PM EST
(Open to all)