Member Benefits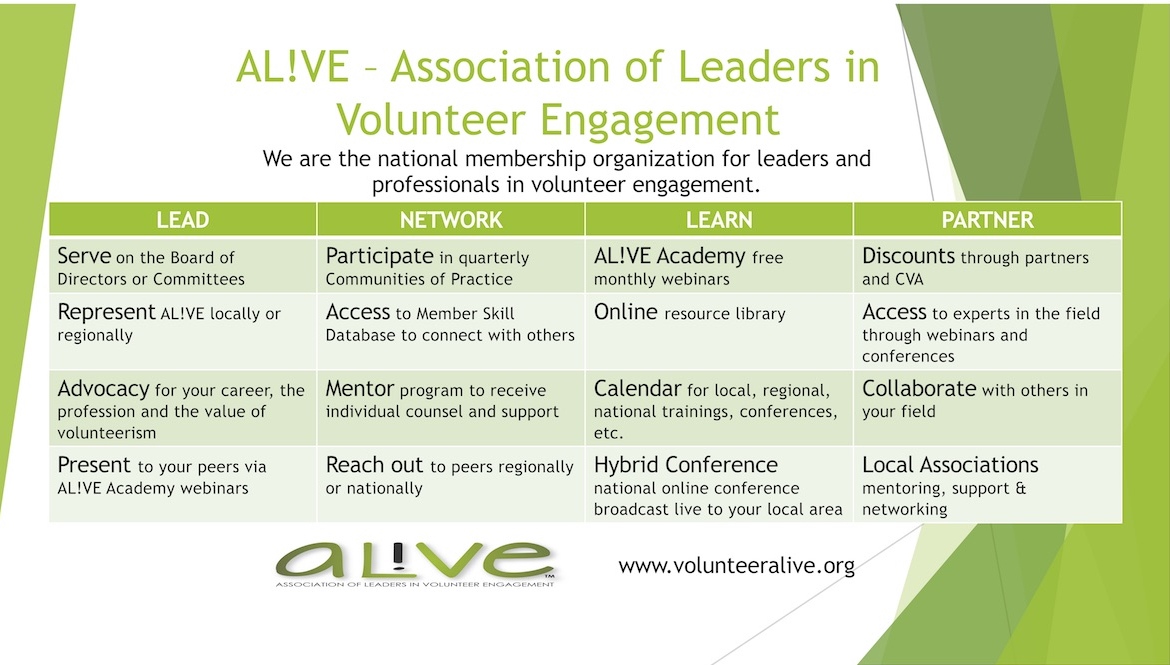 Emerging Leaders Mentor Program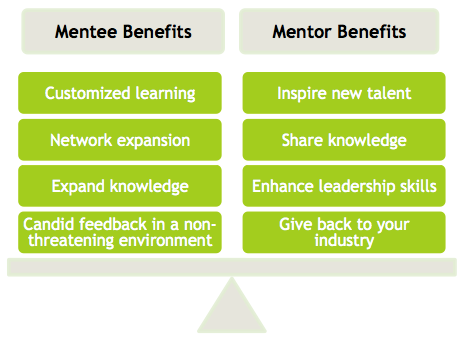 AL!VE is dedicated to the professional growth and development of leaders in volunteer engagement. Research shows there are many benefits for both mentors and mentees when participating in a mentor program. The purpose of our mentor program is to provide a platform for AL!VE members to connect, share best practices and position themselves as leaders in the field through ongoing professional development and skills building.

Next program round will begin Spring 2022. Must be an individual or agency member in good standing to participate as a mentor or mentee. Learn more here.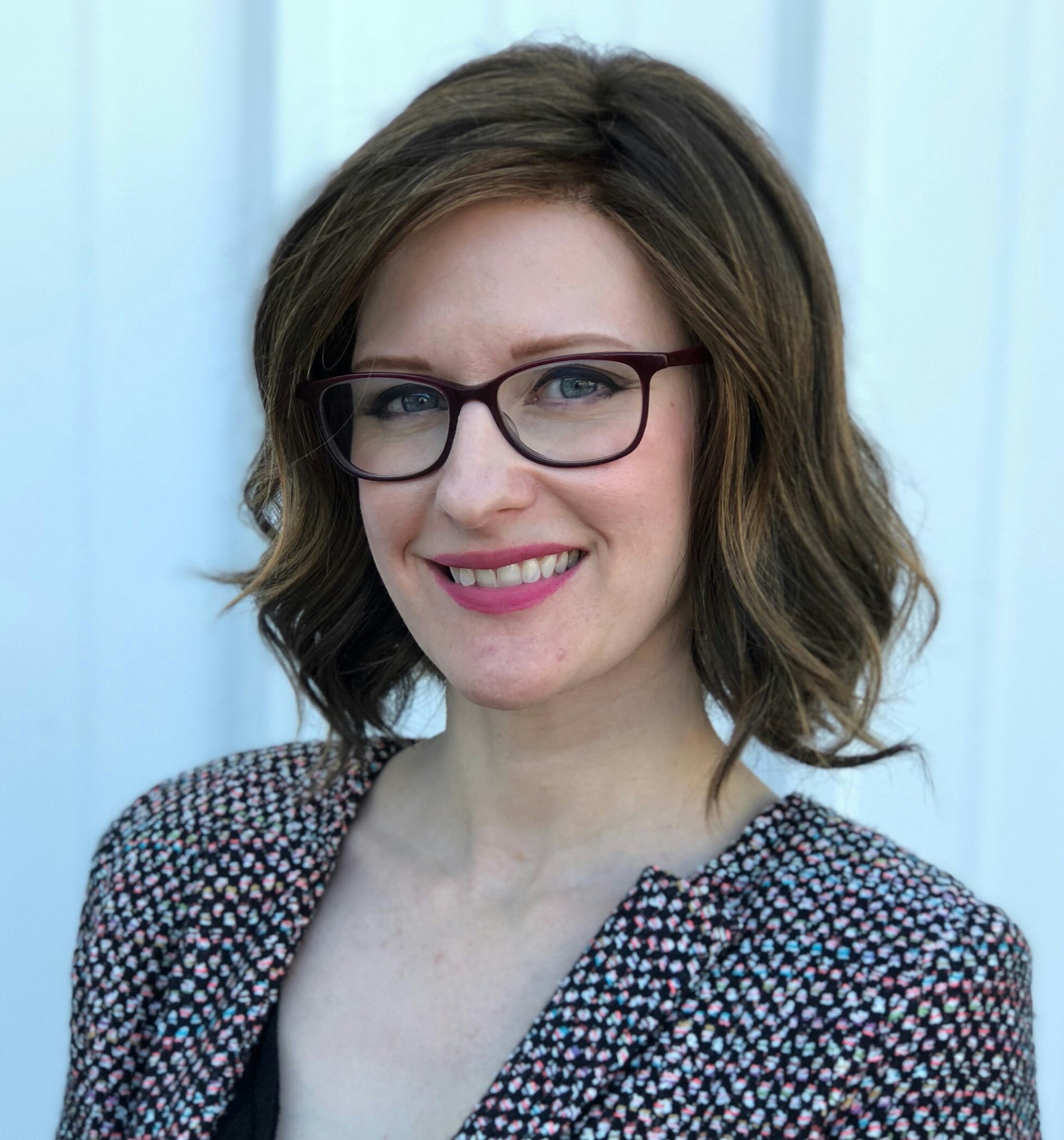 "Participating in the AL!VE mentor program really helped expand my horizons out of my local geographic network. My mentor advised me on and provided resources for projects I was working on at the time and provided validation that I was on the right track! My mentor also helped me take a serious look at my goals and we built a professional relationship. It's so great to have her in my network!" ~ Kate Ekman, Beach Cities Health District, Redondo Beach, California



**While AL!VE welcomes international members, program and advocacy focus will be US & Territories based.