Now in its seventh year, the AL!VE - Better Impact - VMPC Volunteer Management Hybrid conference is scheduled for October 19 & 20, 2021
Diversity, Equity & Inclusion: Real Impact in the Real World
Registration Now Open - Click Here
Learn more at our information sessions
Sign up for our mailing list to receive updates.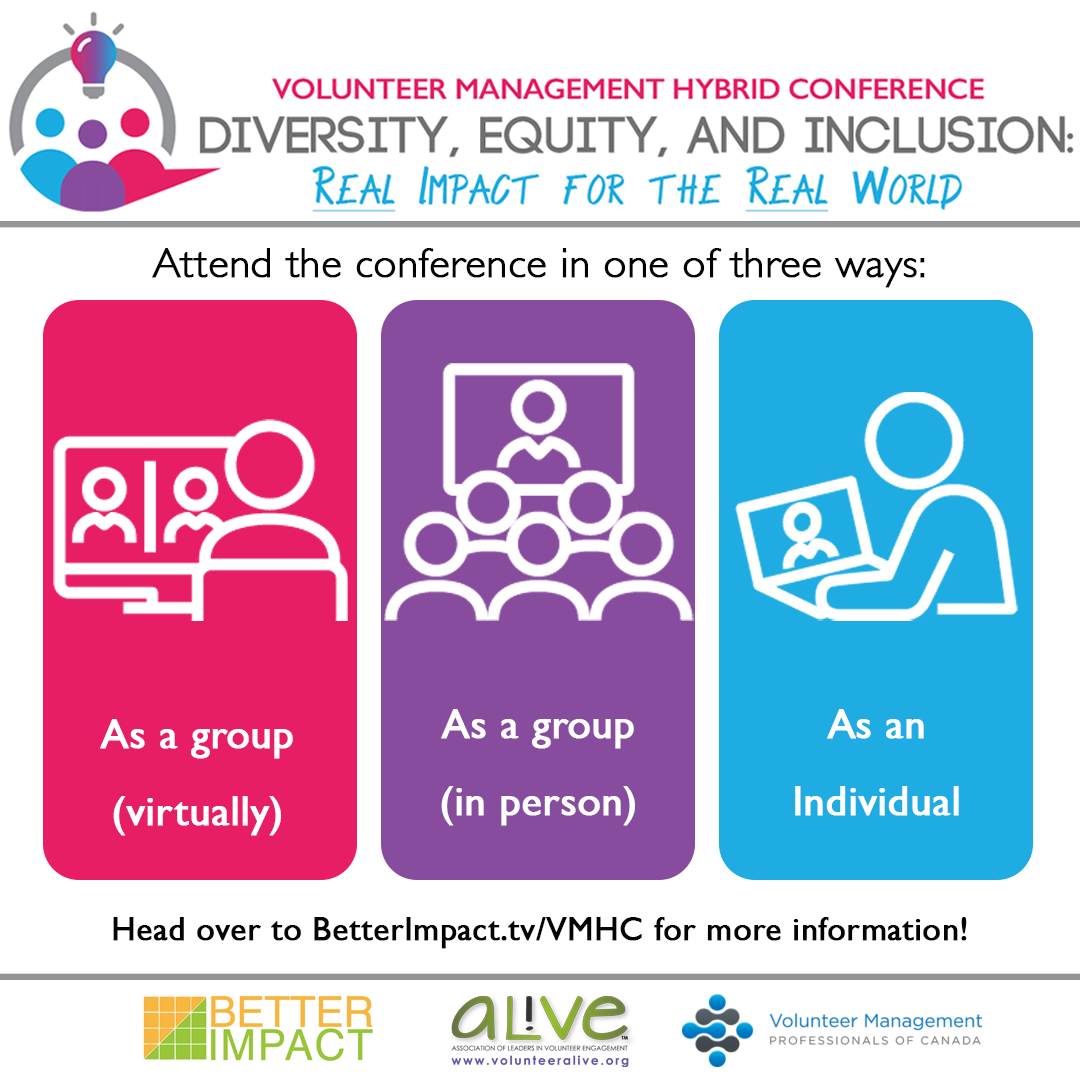 Our presenters and crew present the them in a unique and fun way. We 'live stream' direct to you with an opportunity to discuss and share locally and internationally throughout the day. This one-day conference is presented two separate days to accommodate time zones in North America.

In 2020, 30+ remote locations in the US, Australia, and Canada participated with over 700 attendees over the two-day period.

What is a Hybrid Conference?
Four 60-minute minute presentations from dynamic, knowledgeable, and engaging trainers are live streamed to your local group. A local facilitator guides group discussions in concert with the trainers. Your group provides a location with access to a high speed internet connection, a screen, a local facilitator, handouts, and lunch/snacks for your group.
Think Ted Talks meets late night talk show!