Present To Your Peers
Help advance the field of volunteer engagement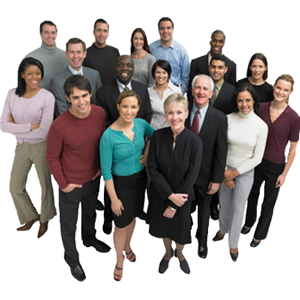 Do you enjoy presenting to groups, have knowledge on an advanced topic relevant to volunteer engagement professionals, and have a passion for advancing the sector? Volunteer as an AL!VE Academy Presenter! Members have the opportunity to share their expertise while gaining experience presenting to a national audience. Opportunities include hour long webinars and 30 minute presentations followed by facilitated discussions. For more information see the position description below. To find out about sending a proposal, fill out our information form here. We will review and be in touch with you shortly.

Learn about other volunteer opportunities with us to serve on a committee or other capacity here.
AL!VE Academy Presenter Volunteer Position Description

Position Title: AL!VE Academy Presenter

Position Summary: AL!VE strives to bring high quality, relevant presentation topics to our members and those in the field, and is seeking AL!VE Academy Presenters to support this important work. Successful candidates will propose an advanced volunteer management topic and be responsible for the development and presentation of the content. Potential topics include: new research from field, translating research into practice, inventive programs and new types of volunteering, strategies for developing high-impact programs, promoting leadership and advocacy in the sector, and innovative tools and resources for volunteer engagement professionals. Potential additional opportunities include the presenting of additional webinars, and/or the development of corresponding handouts or group discussion questions and guides. Presentations are encouraged to be highly interactive, incorporating features such as polls, participants sharing ideas in the chat feature, opening up phone lines for participant comments, and action items for attendees at the end of the presentation.

Time Commitment: Varies, but includes time to develop and practice webinar, 1 hour of planning with ALIVE representative, 1.5 hours of preparation and webinar presentation.

Qualifications:
Strong communication and presentation skills
Knowledge relevant to the volunteer engagement sector
Experience developing and providing training
Ability to work independently
Ability to receive and incorporate feedback
Previous experience presenting via webinar a plus

Key Responsibilities:
Provide examples of past presentations and/or references as requested during the application process
Identify an advanced volunteer engagement presentation topic relevant to AL!VE membership
Participate in a call with an ALIVE representative to discuss content
Develop mutually agreed upon content, to be reviewed by a representative of AL!VE before the webinar (content should not include a sales pitch for a particular product or service)
Conduct promotion of webinar within own networks
Use AL!VE's Zoom platform, unless otherwise agreed upon by AL!VE
Acknowledge webinar may be canceled or rescheduled if less than three participants are signed up upon mutual

Benefits of Working with Us:
Opportunity to share your professional knowledge, expertise, and passion to help AL!VE craft and forge the future of the profession
Chance to grow personally and professionally, to develop skills, gain unique experience and make connections with other passionate and motivated professionals throughout the country

AL!VE agrees to:
Discuss and provide feedback on presentation topic idea(s)
Review and provide feedback on webinar content
Promote webinar through website, newsletter, member invitations and social media
Conduct registration
Send certificates of completion to attendees
Collect feedback from attendees to be shared with the presenter

About AL!VE
AL!VE (Association of Leaders in Volunteer Engagement) is a national membership organization of leaders and professionals in volunteer engagement. AL!VE serves to enhance and sustain the spirit of volunteering in America by fostering collaboration and networking, promoting professional development, and providing advocacy for leaders in community engagement.

We are:
Professionals in volunteer management and engagement
Advocates for the recognition and appreciation of volunteer management
The resource for and the link to tools, research, and best practices
Educators of decision makers in all volunteer management arenas
Influencers for redefining job descriptions, compensation, and the position of volunteer manager in our organizations
Diverse, inclusive and member driven

To download a copy of this position description, click here.
If you have questions about this position or AL!VE, please contact info@volunteeralive.org.