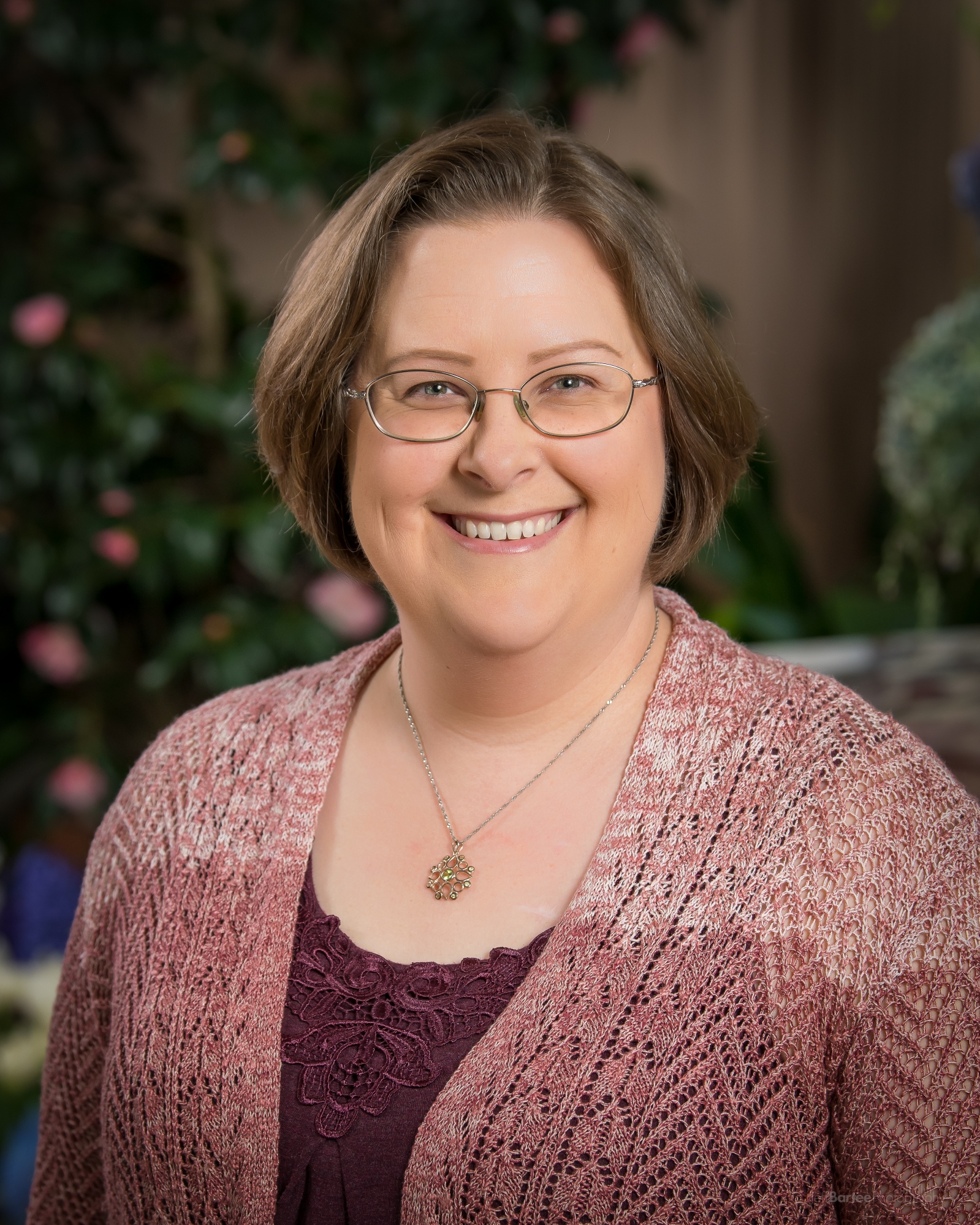 Vice President of Programs and Advocacy: Paula Allen, CVA
San Jose, CA Pacific Region
Volunteer Program Specialist - Satellite Healthcare

Paula is the Volunteer Program Specialist for Satellite Healthcare, a non-profit dialysis company making life better for those living with kidney disease. Paula has a Bachelor's degree in History and a Master's degree in Museum Studies. She achieved her Certification in Volunteer Administration in April of 2019 and immediately began looking for ways to connect with the wider volunteer management community. Paula is the Vice President of Programs and Advocacy at ALIVE, and prizes the opportunity to work with other volunteer engagement professionals and the Board of AL!VE to advance inclusive and proactive practices. In her practice as a volunteer engagement professional she focuses on strategic planning, risk management, and diversity and inclusion.

Vice President of Membership: Kayla Paulson
, CVA
Cedar Rapids, IA Midwest Region
RSVP Director & Service Enterprise Trainer United Way of East Central Iowa
Kayla has spent the last six years fighting for more strategic and impactful volunteer engagement in her community, state, and nationally. During her tenure with United Way of East Central Iowa she has worked with over 75 local agencies, more than 500 senior volunteers, Iowa Commission on Volunteering & Service, Points of Light, and United Way Worldwide to help improve volunteer engagement practices. Kayla Paulson has spent her professional career in marketing, training, community relations, and volunteer management both in the senior health
care and nonprofit industries. She is an experienced trainer at state, regional, and national levels, delivering interactive and empowering workshops. She has taken 25 organizations in eastern Iowa through Service Enterprise, an organization change management program to effectively and efficiently leverage volunteers to deliver its social mission. She has served as President and Marketing & Communications Chair for Leaders in Volunteerism, Vice-Chair for RSVP Directors of Iowa Association, Walk to End Alzheimers Chair, Echo Hill PTO Hospitality Chair, Linn County Triad Board Member, Alburnett Community School District Foundation Board Member, United Way Worldwide Boomer Engagement, Service Enterprise Curriculum Design Team Member, LAP-AID Emergency Volunteer Center Core Team, and as a pro-bono volunteer for various nonprofits sharing her skills in volunteer management, strategic planning, training, marketing and communications.
BOARD MEMBERS AT LARGE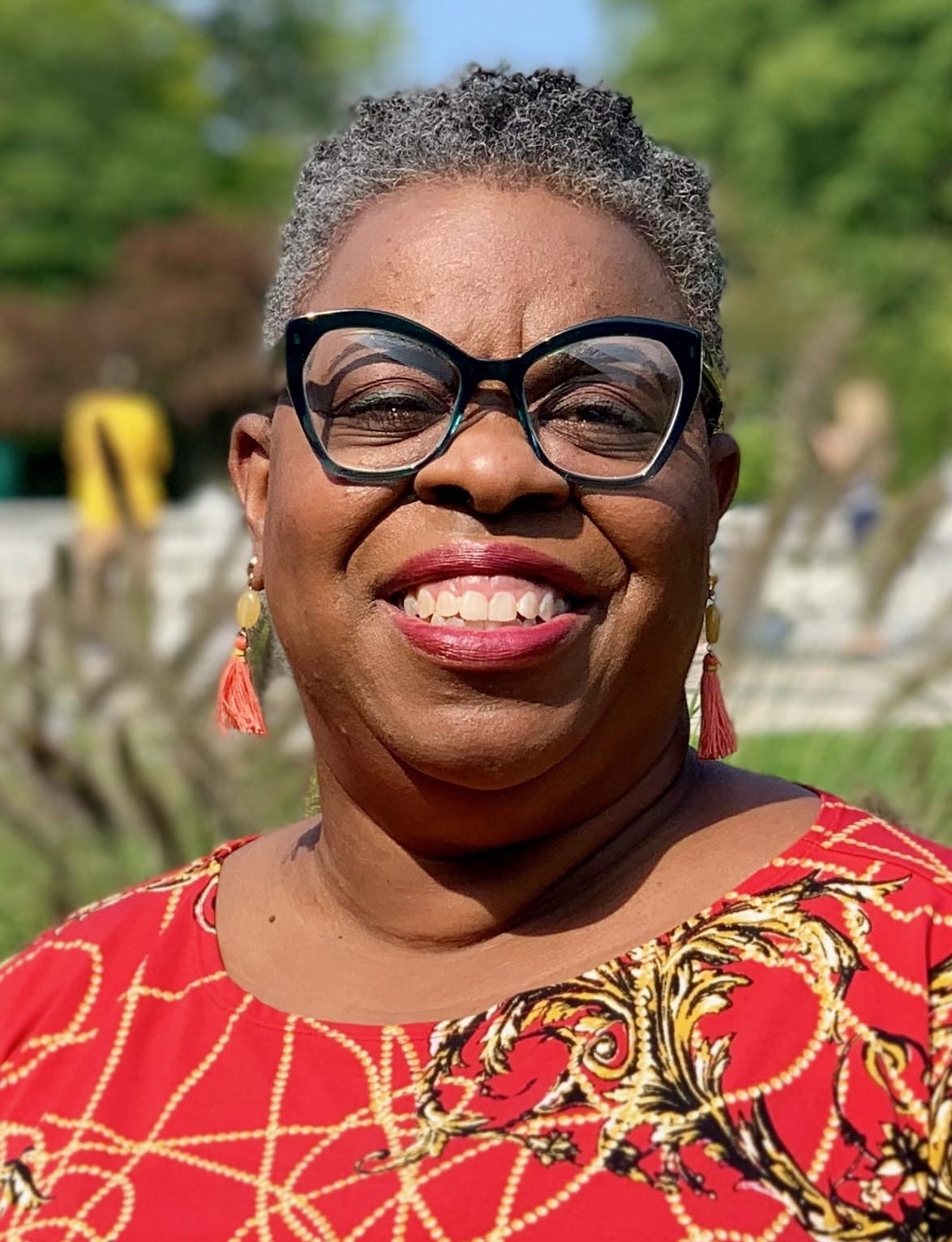 Crystal Bell
Harper Woods, Michigan - Great Lakes Region
Volunteer Services Manager, Detroit Zoological Society

As a motivational speaker for over thirty years, her audiences have been enlightened and inspired to live life out loud, despite the obstacles. Whether she's facilitating a workshop on vision and goal setting, or training corporate professionals to meet their organizational team goals, Crystal Bell leaves a positive impact and the minds and hearts of men and women that can't easily be erased. Her extensive non-profit career with both local and national organizations has not only positioned her as an expert in community development, team-building and continuous improvement, but also customer service and retention truly making her a force to be reckoned with amongst competitors. As an agent of change in both the professional and private sectors, Crystal has made it her life's mission to empower others to tap into the greatness within. Urging others to see the incomparable value of friendships and relationships in general, she is best known for authentically connecting with audiences through witty storytelling, wisdom and insight. Thriving off the power of connectivity, Crystal sees opportunity where others see void and destitution. Her transparency, coupled with humor and bouts of laughter, allow people to connect the dots in a creative, innovative way and move their life, their business, or their mission forward. In addition to her upcoming book on the power of friendship, Crystal is also collaborating with others to launch View to a Vision, which is a vision board company that will help others strategically fulfill their goals through practical leadership, ideas and accountability. Besides appearing on local television to represent Habitat Detroit, Crystal has also been fortunate enough to speak at numerous youth events, women's conferences and trainings for community organizations. With a degree in Public Relations from Eastern Michigan University, she is more than well-educated in connecting people worldwide in order to maximize the synergy of connectivity helping them reach and exceed their personal and professional goals.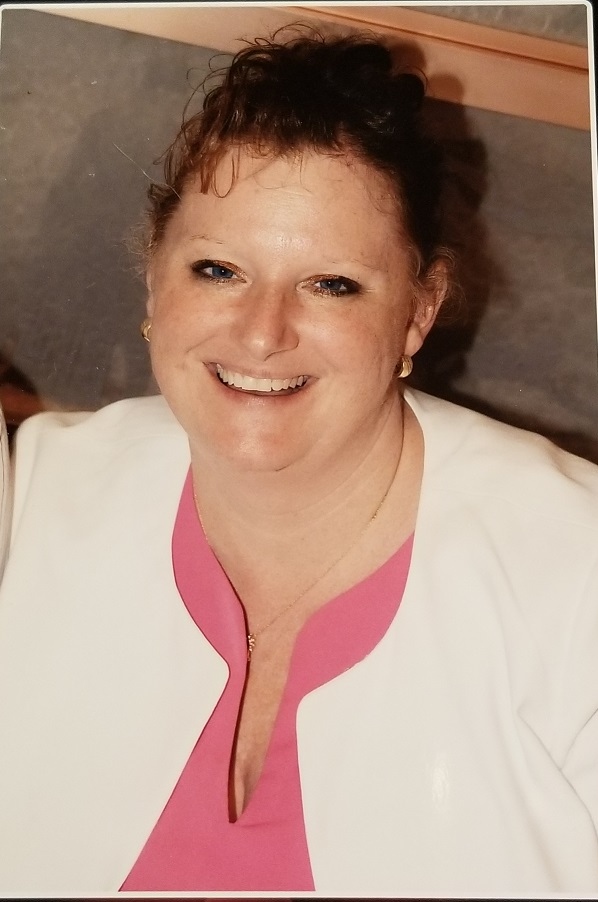 Christi Brown, MHA, CVA, CAVS (she, her, hers)
York, Pennsylvania - Atlantic Region
Senior Director, WellSpan Health

Christi Brown is the Senior Director of Volunteer Engagement for WellSpan Health. She is responsible for over 3,500 Volunteers and Interns, in addition to other departments, including hospital gift shops, Guest/Reception Services, Internship Services and Auxiliaries within the health system. Christi earned her Master's in Healthcare Administration from Drexel University and her B.S. in Business Administration from Elizabethtown College. She is very active in the York County community, currently serving in several leadership roles, such as the Chair of Women United/United Way of York County, Sustainer President for the Junior League of York, Treasurer of the Pennsylvania Association of Healthcare Volunteers Resources Professionals (PAHVRP) and Treasurer of the Council for Certification in Volunteer Administration (CCVA). Christi was recently recognized by two organizations for her passion and dedication in the volunteer management field and her community service. PAHVRP awarded her the 2018 Evelyn Burston award. She was also recognized by the United Way of York County as the 2018 Volunteer of the Year.
Kelli Crawford (she/her)
North Carolina, South Eastern Region
Director of Impact, Junior Achievement of the Triad
Like many of us, Kelli did not grow up wanting to be a volunteer manager. She didn't know that was an option. But she was fortunate to be exposed to volunteer management through a number of her internships - including one at the Greensboro Science Center where she would later work for ten years. Her mission is to connect passion with purpose through programs that engage volunteers and strengthen her community.

While at the GSC, Kelli was responsible for a 176% increase in volunteers and a 116% increase in staffing. The program was honored as Nonprofit Volunteer Program of the Year by the Volunteer Center of the Triad in 2015 and with the Volunteer Engagement Award from the Association of Zoos and Aquariums in 2019. Kelli received the Governor's Medallion Award for Volunteer Service from Governor Pat McCrory in 2016. She has served on the Volunteer Management Committee with the Association of Zoos and Aquariums since 2015 and on the Board at AL!VE since 2019

Kelli is currently the Director of Impact at Junior Achievement of the Triad where she leads a team of Volunteer Coordinators who recruit 800 volunteers each year. Those volunteers deliver programs on financial literacy, career readiness and entrepreneurship to students in grades K-8 at schools in five counties. With a foundation in program design, recruitment, training, and risk management, she understands how to maximize impact by building on best practice and establishing programs that foster long-term relationships between volunteers and the organizations they serve.

Kelli earned a Bachelor's degree in History and American Studies from the University of North Carolina at Chapel Hill and a Master's in History with a focus on Museum Studies from the University of North Carolina at Greensboro.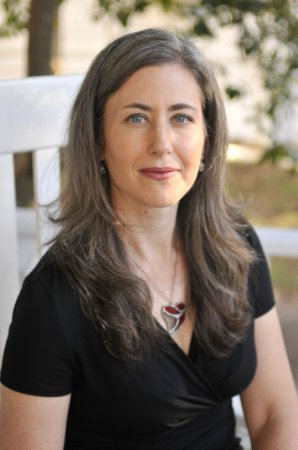 Allyson Drinnon, CVA (she/her)
Americus, GA South Eastern Region
Director, Volunteer Resource Center, Habitat for Humanity International
Allyson Drinnon, CVA, is the Director of the Volunteer Resource Center with Habitat for Humanity International. Working towards "A world where everyone has a decent place to live", she oversees a team that develops training and educational resource development for volunteer professionals. She joins other leaders serving on the Volunteer Groups Alliance Steering Committee to develop global partnerships that celebrate volunteerism as a means of achieving the Sustainable Development Goals. Her current work includes an organizational change initiative to increase opportunities for measurement and innovation. She is editor of the Voices section of the eVolunteerism Journal. Mrs. Drinnon is a graduate of Vanderbilt University with a degree in Psychology, and holds a graduate certificate in Nonprofit Management from the School for Public and Environmental Affairs at Indiana University. She enjoys living in a rural community, is active in the downtown Main Street program and is a founding Board Member of the Furlow Charter School, a K-12 public charter school serving low- income students in her community. She is a member of the Grateful Threads quilting guild and enjoys working on projects with her two daughters.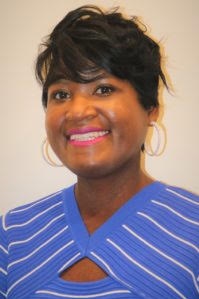 Andrea Hill, MA, CVA (she/hers)
Memphis, Tennessee South East Region
Director of Volunteer Memphis

Andrea Hill has received her Bachelor of Science in Human Services Management from the University of Tennessee at Chattanooga and her Master in Public Administration from Kennesaw State University. She is certified in Volunteer Administration through the Council for Certification in Volunteer Administration. In May 2020, Andrea was able to recertify through the Council for Certification in Volunteer Administration because of her accomplishments in the field of volunteer engagement and management. Andrea is the Director of Volunteer Memphis. As Director, Andrea is a humble servant leader, knowledge and has a "work alongside you" attitude which makes her a powerful leader in our community. She has tremendous experience in the areas of volunteer management, project and event management, fund raising, resource development, and youth development. She tirelessly strives to encourage volunteerism across the greater Memphis community. Her work fosters collaboration between various non-profits and corporations. In the 5 years Andrea has been back in Memphis, she has taken the city to new heights in volunteerism and community engagement. Most recently, Andrea has worked to develop the COVID-19 Skilled Volunteer Labor Pool initiative with the City of Memphis/Office of Emergency Management, Innovate Memphis, and Medical Reserve Corp. She assists with recruiting volunteers for various COVID-19 projects that aide various service agencies address the needs in the greater Memphis community. Additionally, in her position as Director of Volunteer Memphis, she prepares and mobilizes leaders to work together for the good of the whole community with an emphasis on volunteerism, volunteer leadership and an understanding of the differences/similarities between volunteer leadership and community leadership. She leads a number of Mid-South campaigns including MLK Days of Service, 9/11 Day of Service and Remembrance, Make a Difference Day, Family Volunteer Day and the Volunteer Memphis Awards.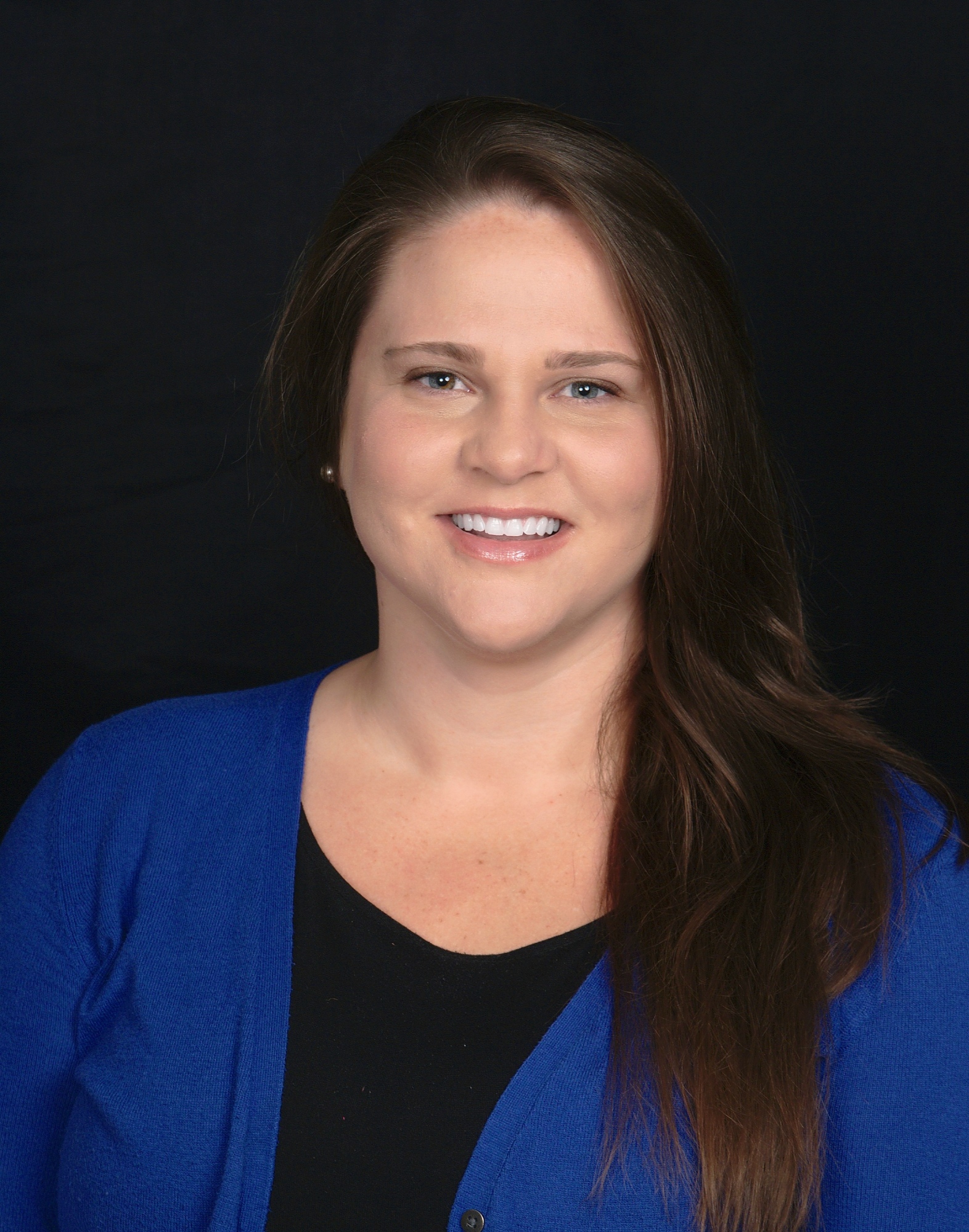 Audrey Kidwell (she/hers)
Tallahassee, FL South East Region
Volunteer Generation Fund Program Manager, Volunteer Florida

Audrey Kidwell, Volunteer Florida, is the program manager for the Volunteer Generation Fund, a program increases the capacity of organizations to recruit, manage, support and retain skills-based volunteers to serve in high-value volunteer assignments. She served as a Peace Corps Volunteer in Burkina Faso, West Africa. After returning to the United States, she served as an AmeriCorps VISTA at the Butler Center for Volunteer Service and Leadership. Audrey has 10+ years working with recruiting and managing volunteers. She earned a Bachelor of Arts in Political Science and International Studies from the University of Southern Indiana and her Master's (M.S.Ed) in Community & Social Change at the University of Miami.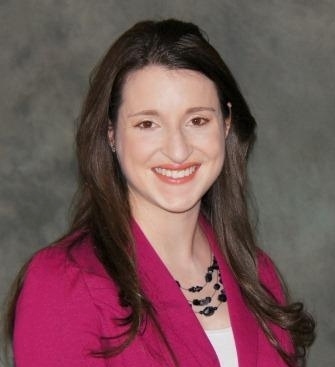 Alana Knoppow, MSW (she/her)
Ann Arbor, MI Great Lakes Region
Volunteer Program Manager
Hospice of Michigan and Arbor Hospice

Alana earned her BA from the University of Michigan in psychology with a minor in biological anthropology, as well as a MSW from the U of M, with concentrations in Aging and Management, and a minor in interpersonal practice. She has served in the Volunteer Services department at Hospice of Michigan and Arbor Hospice for nearly 8 years. Prior to this role, she was the Volunteer Coordinator and Marketing Associate at the Habitat for Humanity of Huron Valley ReStore. Alana has also assisted with volunteer management during her social work internships at Jewish Family Services of Washtenaw County and Michigan Community VNA. She has volunteered with many organizations as well: Hospice of Michigan/Arbor Hospice as a pet therapy volunteer (6 years), Michigan Pug Rescue (2 years), and Jewish Family Services of Washtenaw County as a friendly visitor (6 years). Alana is a founding member and community moderator at Tobi Johnson's VolunteerPro.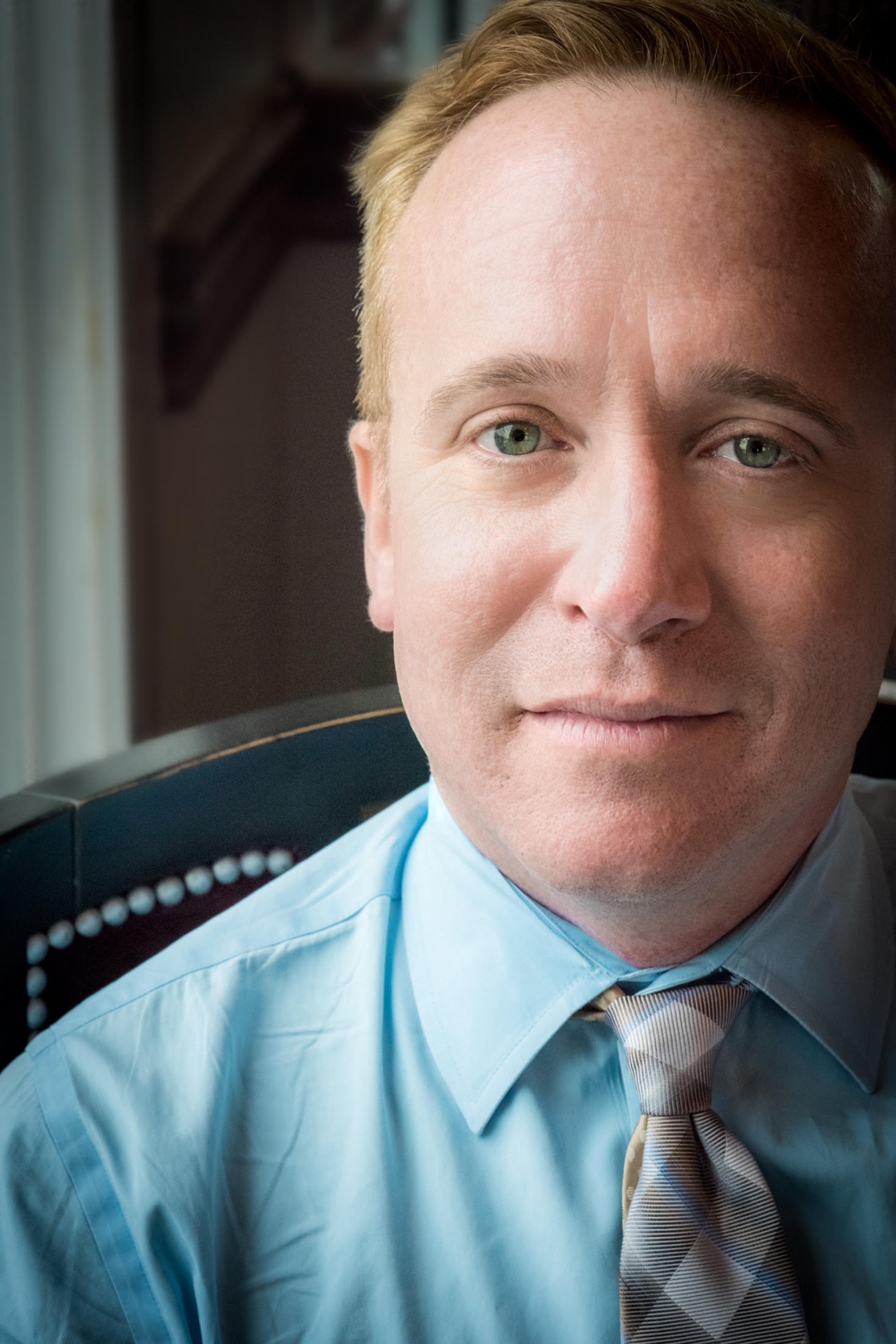 Michael Mulhern, CVA (he, him, his)
San Jose, CA - Pacific Region
Volunteer Director, Ironman

Michael Mulhern has been working to forge connections between individuals and organizations for close to 20 years. Michael fell into his volunteer management career upon being hired as a customer service manager at a Silicon Valley nonprofit. The job included management responsibilities for the organization's volunteers, and in a system akin to paint by numbers, Michael taught himself the ins and outs of volunteer management over the course of several years. During this time, Michael's focus on being an operations professional that helped with volunteers reversed and his chosen career path became focused primarily on volunteer management. Since that time Michael has directed volunteer programs in multiple cities within the United States. In addition to working with volunteers in his career, Michael is also an active volunteer himself donating his time to support youth shelters and food pantries. Michael takes great pride finding opportunities to serve on boards in order to provide sustained and strategic support for organizations that create positive impact. When not working or volunteering Michael regularly seeks out new restaurants and attractions to do "market research" and keeps himself knowledgeable of the region's latest offerings. Travel tops his list of self-indulgent activities whether it be international excursions or a weekend road trip. Michael is a keen appreciator of food trends which he frequently worries will be evidenced by his waistline. Always ready for an outdoor adventure, Michael camps, hikes and above all else, loves fishing.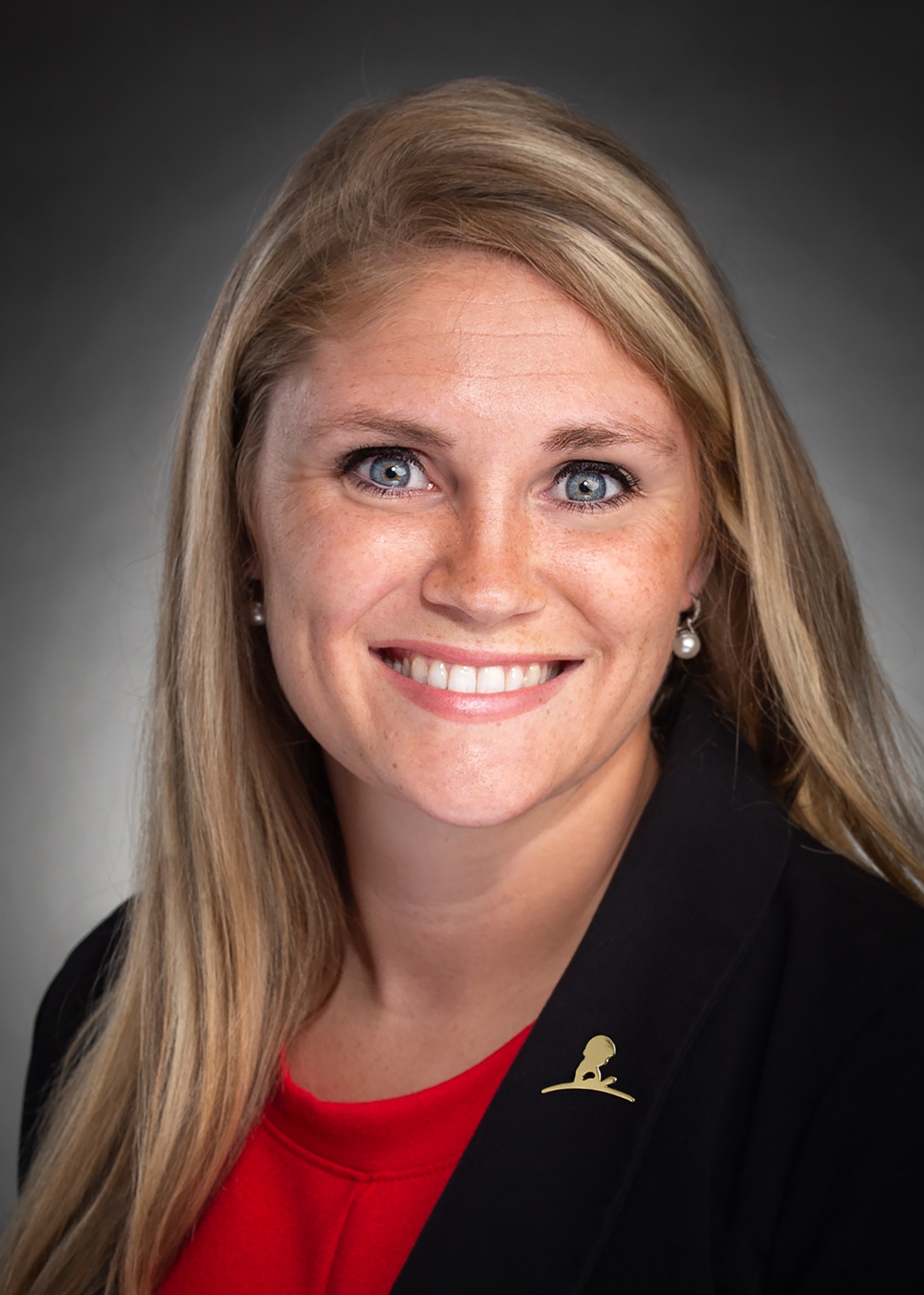 Ashley Ramsdell (she/her)
Memphis, TN - South East Region
Sr. Liaison, Field Support, Volunteer Program Operations

Ashley began working for ALSAC/St. Jude Children's Research Hospital after completion of college in August of 2010. Since working at St. Jude, Ashley has served in several roles working directly with donors, staff and volunteers. Ashley has expertise in leading multi-million dollar revenue generating operations through national program development, fundraising, strategic planning, and improvement processes. In her current role, Ashley serves as the liaison to 38 Regional Fundraising Offices around the country related to volunteer management and engagement efforts. In this role, Ashley leads and drives the adoption of volunteer initiatives in the Field, in collaboration with a cross-divisional team to ensure the resource needs of remote offices are met. In addition, Ashley identifies and assesses trends related to volunteer engagement in Field Offices, and works with various departments at the National Executive Office to develop training and other resources to support staff and volunteer needs.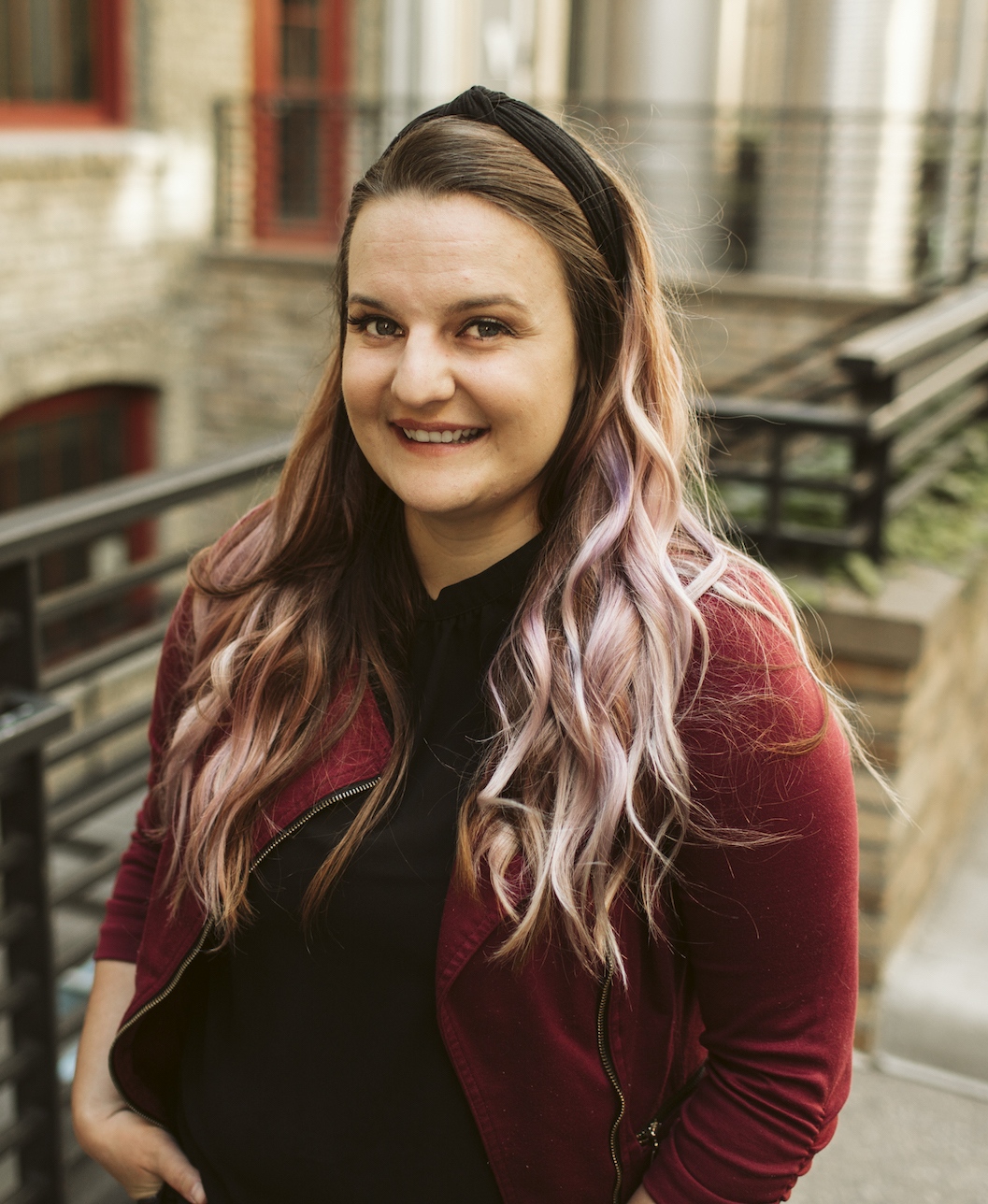 Cairn Reisch
Fargo, ND Upper West Region
Community Relations Manager, Marvin

With nearly a decade of experience in the industry, Cairn has firmly established herself as a leader, innovator, and strategic professional in every aspect of volunteer engagement. She completed her bachelor's degree in Health Promotion and Non-Profit Management at Central College in Pella, Iowa. In addition to her professional experience, she went on to obtain her Volunteer Administration certification, the first person in North Dakota to do so. In her free time, she enjoys spending time with her partner and fur babies. They love to travel and spend time exploring unique culinary experiences in new cities.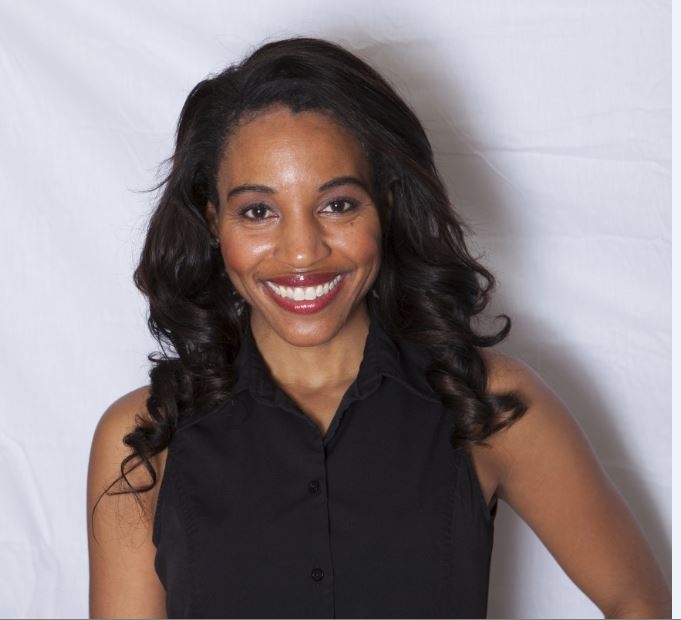 Nicole Smith (she/her)
Miami, FL - South East Region
Manager, Volunteer and Internship Services, Adrienne Arsht Center

Nicole is a Panamanian-American, workforce development specialist, published author of Game On! Relentlessly Pursue Your Dreams and the 101 Note-taking Affirmation Journal Series, dancer and motivational speaker. In 2019, She joined the Board of the Arts and Business Council of Miami, was listed as one of WLRN's "Local Women Who Inspire You" and was selected as one of Legacy Miami's MOST PROMINENT AND INFLUENTIAL BLACK WOMEN IN BUSINESS AND INDUSTRY OF 2019. She is the Volunteer and Internship Services Manager at the Adrienne Arsht Center for the Performing Arts of Miami-Dade County. She joined the Arsht Center in 2012 as a Marketing Coordinator and remained in that role until she joined the Volunteer Services department in November of 2014. She is currently responsible for managing 300+ volunteers and interns in all aspects of the business including recruiting, training and team building. Smith continuously works with the Arsht Center's Front of House team to staff more than 100 performances and programs presented by the Center each year. She also leads the Center's Internship Program which serves 13 departments and offers a life-changing immersive learning experience to approximately 20 interns per semester. In addition, she is an Accountability Coach for Center's Apprenticeship Program and has worked as a mentor with the School-to-Work Big Brothers Big Sisters program for two years.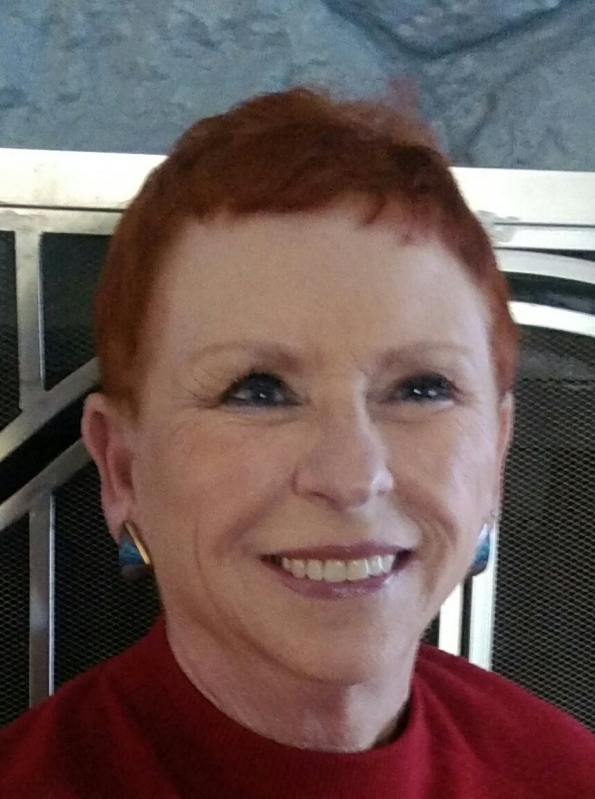 Jennifer Thompson, CVA (she/her)
Tulsa, Oklahoma - South Central Region
Volunteer Coordinator, LIFE Senior Services Tulsa OK

Jennifer is a native Tulsan but has also lived in Colorado and San Francisco CA. She attended both Tulsa University School of Business and Tulsa Community College where she earned associates degrees in Applied Science/Physical Therapy and Human Services – Gerontology. IShe is a lifelong volunteer in addition to working in the Volunteer Administration Field for more than 20 years, most managing in hospice programs. Jennifer earned the designation of a Certified Volunteer Administrator in 2007. She has been an adjunct faculty member with Tulsa Community College, teaching volunteer management, as well as a faculty member for the former organization Volunteer Tulsa presenting the Volunteer Management Series in Northeastern Oklahoma. She has been an active advocate for the CVA designation and as a mentor for those perusing this designation. She serves on many boards: VP of membership of TulsALIVE, president of Silver Hair Legislators, secretary of Broken Arrow Youth Baseball Organization, Broken Arrow Chamber of Commerce. Tri-Country Area Agency on Aging (legislative committee).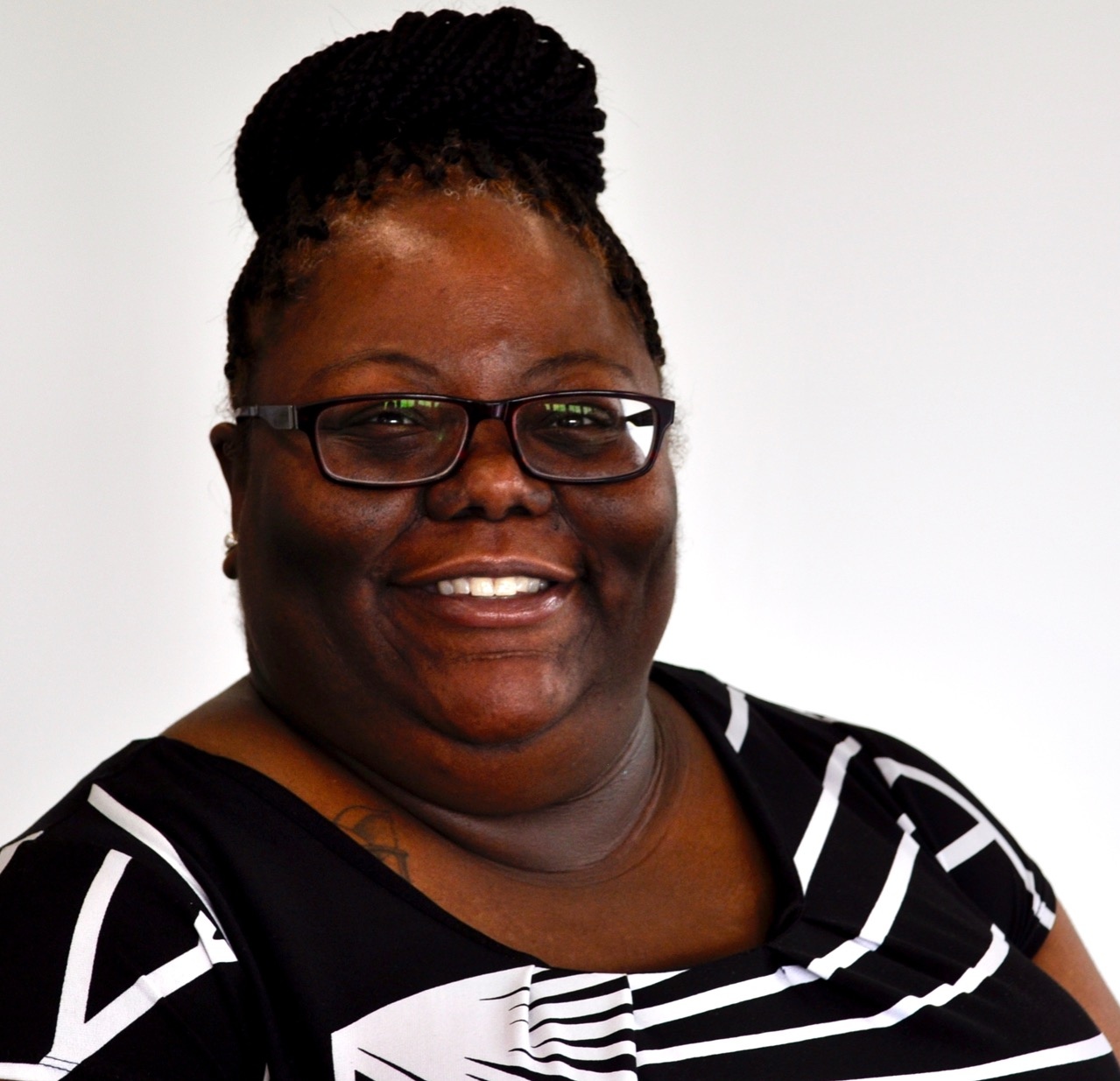 Arletha Walker, CVA
Detroit, Michigan - Great Lakes Region
Sr. Human Resources Assistant, Amazon

After earning two English degrees from her alma mater, NMU, Arletha accidentally landed in non-profit work at the Detroit Institute of Arts and while working frontline part time, she was inspired to join the Detroit Historical Society in volunteer management. Five of her seven years working in museums were spent with an amazing team of traditional (career) and non-traditional volunteers who are still very much a part of my life now that I have shifted my career onto the path of human resources management.
Arletha earned her CVA this past spring while working remote and am currently a volunteer for the Society's Black Historic Sites Committee and from time to time she also volunteers her meager creative writing skills, though her true creative passion is poetry. In her current role with Amazon, she is still responsible for engagement, but have added a few new skills in conducting audits and managing projects built on the foundation of policy and procedure.
Arletha is a native New Yorker, but Michigan is her home-specifically Detroit, where she grew up, and Marquette, where she became an adult.
AL!VE ASSOCIATION MANAGER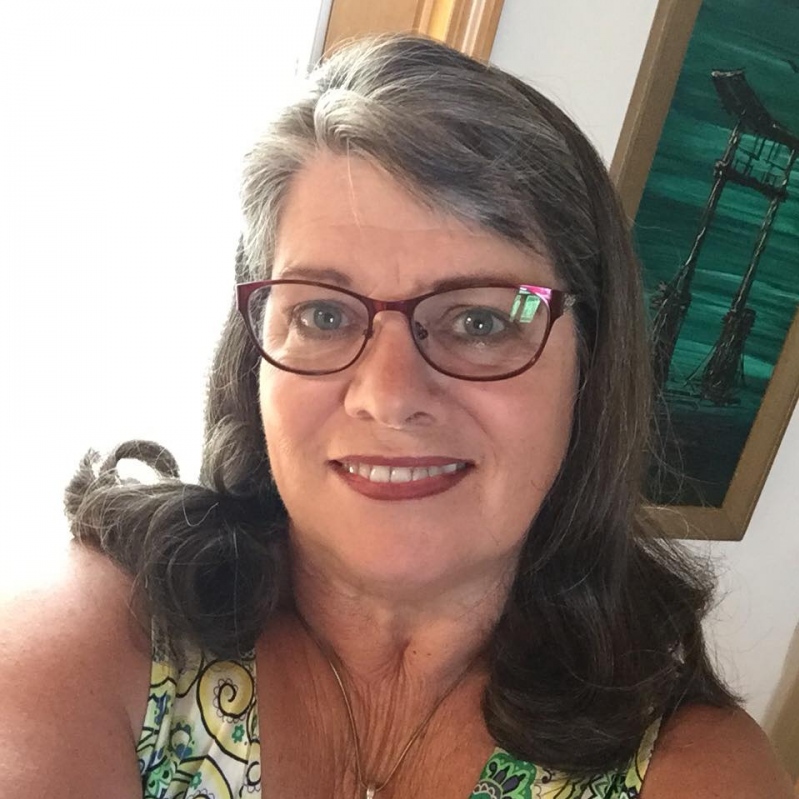 Gretchen Jordan, CVA (she/her)
Davenport, Florida - South East Region
Email the Manager
Gretchen Jordan, CVA is the Association Manager who works with the Executive Committee and Board of Directors to prepare and deliver support to member services, the board of directors, and special projects. Previous work experience includes management in the corporate, non-profit sector and as a small business owner in addition to over twenty five years experience managing volunteer programs. She is an active member of local and national volunteer manager associations and has presented on volunteer management issues on the local, state, and national level. Gretchen earned her Certification in Volunteer Administration designation in 2000 and has a Bachelors degree in Community and Human Service from Empire State College. Her skills are public speaking, management, customer service, leadership, and organization.
Gretchen and her husband have a home base but travel often in a 41' motor coach around the United States & Canada.
Mailing Address for AL!VE:
AL!VE Association Manager Gretchen Jordan
2791 St George Drive
Davenport, FL 33837
email us