email the Treasurer
Brian is a certificated paralegal who practiced in the field of business litigation for ten years prior to pursuing a career in volunteer engagement and management. He's worked for non-profits representing the areas of LGBT rights, AIDS/HIV fundraising and animal welfare. Currently, he is the Volunteer Services Director for the Peninsula Humane Society & SPCA in San Mateo California. He holds a Certification in Volunteer Administration and currently serve on the CCVA Community of Professionals Task Force, implementing strategies to build an interactive and relevant community of professionals for CVA certificants. He is the Donations Manager for San Francisco LGBT Pride Parade and Celebration Committee each year and volu
nteer for PAWS San Francisco, an organization that provides assistance to the pets of people with disabling illnesses.
Secretary: Mark Smith, CVA
Henderson, Colorado - Mountain Region

Volunteer Resources Manager, Project Angel Heart
Mark W. Smith, CVA, is a volunteer engagement and management professional with over 15 years of experience in arts & culture, senior services, and nutrition. Mark currently serves on the Executive Committee as the Secretary for AL!VE, and as a board member representing the mountain region. In 2016, Mark received both his Certified Volunteer Administration (CVA) certification and completed the Volunteer Management Training Series with the Points of Light Foundation. Mark's community impact includes serving nine years on the DOVIA Colorado board of directors (previously called Denver DOVIA), three years each serving on the steering committees for the Colorado Conference on Volunteerism (CCOV), and National Philanthropy Day in Colorado, mentoring those new to the field, and as a session presenter for CCOV. In 2015 Mark received the Outstanding Achievement in Volunteer Management Award for his dedication to the profession.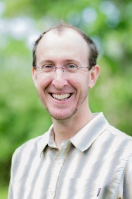 Past President: Jason Frenzel, CVA
Ann Arbor, Michigan - Great Lakes Region
Huron River Watershed Council

Jason works to improve volunteerism and environmental involvement primarily in the Ann Arbor MI area. He represents AL!VE members in the Great Lakes Region. Working on civic engagement in grassroots initiatives, small nonprofits, and local and state government, Jason's focuses on healthy food access, waste management, natural ecosystem restoration, energy systems, and voter representation. He has played a leadership role in his local volunteer associations for nearly 2 decades, which led him to his work with ALIVE.
Vice President of Programs and Advocacy:
Michelle Raymer, CVA
Des Moines, Iowa - Midwest Region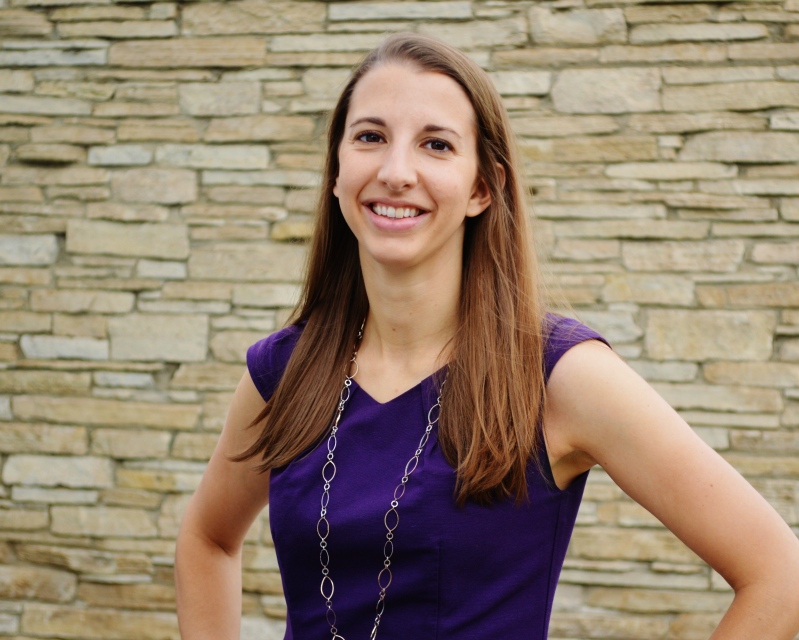 Program Officer, Volunteer Generation and Disaster
Iowa Commission on Volunteer Service

Michelle Raymer is the Volunteer Generation and Disaster Program Officer at the Iowa Commission on Volunteer Service, where she supports communities in utilizing volunteerism to meet local needs. She also serves as a trainer and coach for the Service Enterprise Initiative. With over 10 years of national service, nonprofit program development, and volunteer management experience, she provides training and technical assistance to Iowa nonprofits and government agencies on volunteer management best practices. Michelle is dedicated to ensuring organizations have the capacity to develop quality volunteer opportunities, advancing the field of volunteer engagement, and creating a culture of service where everyone volunteers. She is a graduate of Central College, and holds her Master of Public Administration from Drake University. Michelle earned her CVA in 2018.
Vice President of Membership:
Cairn Reisch
Fargo, ND Upper West Region
Regional Volunteer Services Officer, American Red Cross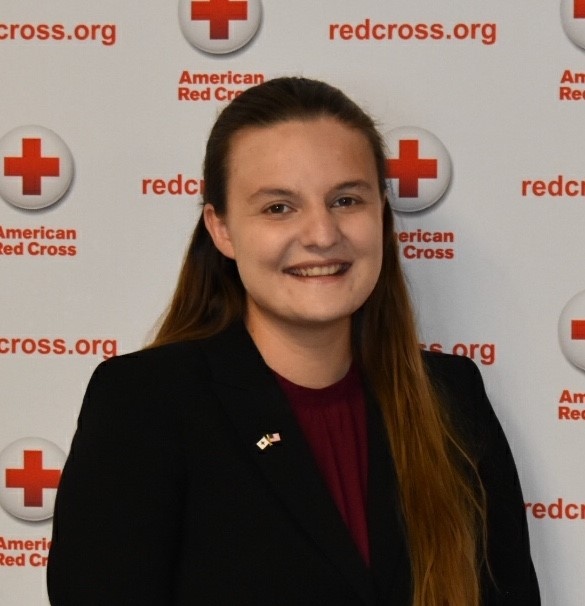 Cairn Reisch is a volunteer engagement professional with 6 years of experience in health-related government and nonprofit organizations. She has had the opportunity to join and participate with multiple local Volunteer Manager Professional Associations around the Midwest and Mountain Regions. This insight has shown the need for continued advocacy for the profession and availability of training's that AL!VE strives to provide.
Vice President of Marketing: Anthony Richardson
Riverside,

California

- Pacific Region
Director of Operations, United Way of the Inland Valleys
Anthony has over 16 years of experience in the nonprofit and public sector developing and implementing community engagement programs while specializing in volunteer administration. His career includes working with the County of Riverside, Parks District where he increase the impact of a pro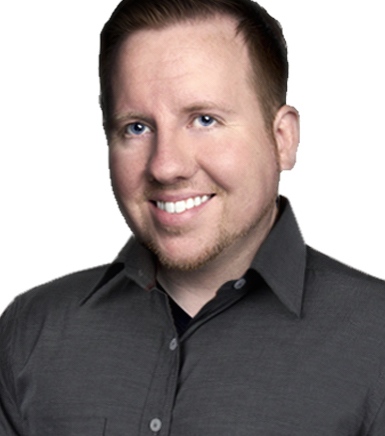 gram starting with 125 volunteers to over 1,100 volunteers providing over 150,000 volunteer hours at 25 sites. In addition to the Parks District, he managed CERT, RACES, and Disaster Corps volunteer programs with Office of Emergency Services. Prior to government, he coordinated volunteers and programs with the American Red Cross, was the founding Director of 2-1-1 Fresno County with United Way of Fresno County, and is an alumnus of the AmeriCorps program. Prior to working in a paid position, Anthony began working in the field of volunteer administration at 16 years old with the Route 66 Rendezvous in San Bernardino, which he remained with for many years, as the volunteer, volunteer administrator which was a three day event which included; 2,488 classic cars, 600 vendors, 600 volunteers, and over 850,000 spectators. He successfully solicited funding for projects and programs and spent time as a workplace campaign coordinator, raising funds for local charities. He previously served as a Board Member with the National Association of Volunteer Program in Local Government (NAVPLG) and the Marketing Committee with the Association of Leaders in Volunteer Engagement (AL!VE). When not building engaged communities, you may hear his voice as he is also a voice actor, singer, and occasional stage actor. As an California native, Anthony is excited to continue serving in his community and the field of volunteer administration across the country, inspiring people to share their philanthropic hearts to meet community needs through effective volunteer engagement.
BOARD MEMBERS
Karmit Bulman
Maplewood, Minnesota - Great Lakes Region
Minnesota Association for Volunteer Administration
Karmit has extensive experience running non-profit organizations and has a strong background of leadership in international, national and statewide coalition building. Her roles have involved financial management, program development, public and community relations, fund raising and oversight of organizational operations. She has a particular passion for facilitation of collaborative processes, conflict assessment, coalition building, executive coaching and consulting, new business development, organizational turnaround, and revenue expansion. Karmit Bulman is the Executive Director for the Minnesota Association for Volunteer Administration (MAVA). Before coming to MAVA, Karmit was the executive director of the Conflict Resolution Center and previously served as executive director for Temple Israel, Vail Place and Avenues for Homeless Youth.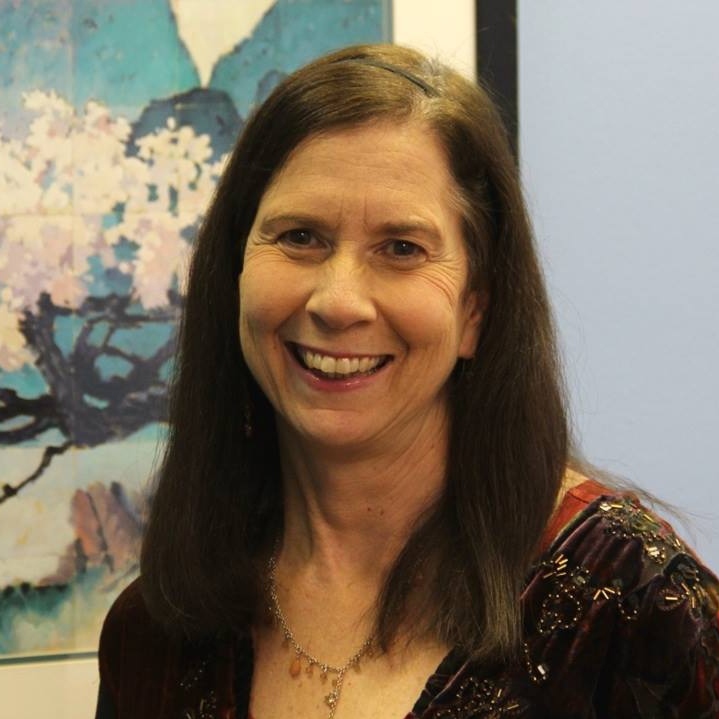 Karmit firmly believes that increased volunteer infrastructure can maximize organizational capacity by making it possible for all non-profits and government entities to fulfill their missions. Her roles have involved financial management, program development, public and community relations, fund raising and oversight of organizational operations.

Affiliations: Minnesota Association for Volunteer Administration, Non-profit Organizations, Faith-based Organization, DOVIA/Professional Organization, Consultant, Charitable Organizations
Sean Deveraux
Long Beach, CA - Pacific Region
Director of Volunteer Engagement, Aquarium of the Pacific

Sean Devereaux is the Director of Volunteer Engagement at the Aquarium of the Pacific. His nonprofit journey began in 1998 when he made the fateful decision to accept a position at the Aquarium as a Volunteer Aquarist. He was soon thereafter hired as an employee and spent nearly a decade working with the animal collection at the Aquarium, specializing in the husbandry of Northern Pacific fish, invertebrates and diving birds. During this period, Sean worked closely with the volunteers and interns in the Husbandry Department as their departmental liaison. This provided Sean a firm foundation of informal volunteer management and allowed him to transition seamlessly into his role as the Manager of Volunteer Services in 2007; now serving as the Director of Volunteer Engagement. Sean is proud to have nearly doubled the capacity of the volunteer program during this time, boasting the annual participation of over 1,600 volunteers and interns who serve in excess of 170,000 hours annually in almost every department at the Aquarium.

Allyson Drinnon, CVA
Americus, GA South Eastern Region
Director, Volunteer Resource Center, Habitat for Humanity International
Allyson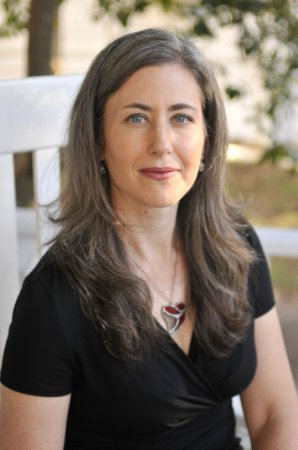 Drinnon, CVA, is the Director of the Volunteer Resource Center with Habitat for Humanity International. Working towards "A world where everyone has a decent place to live", she oversees a team that develops training and educational resource development for volunteer professionals. She joins other leaders serving on the Volunteer Groups Alliance Steering Committee to develop global partnerships that celebrate volunteerism as a means of achieving the Sustainable Development Goals. Her current work includes an organizational change initiative to increase opportunities for measurement and innovation. She is editor of the Voices section of the eVolunteerism Journal. Mrs. Drinnon is a graduate of Vanderbilt University with a degree in Psychology, and holds a graduate certificate in Nonprofit Management from the School for Public and Environmental Affairs at Indiana University. She enjoys living in a rural community, is active in the downtown Main Street program and is a founding Board Member of the Furlow Charter School, a K-12 public charter school serving low- income students in her community. She is a member of the Grateful Threads quilting guild and enjoys working on projects with her two daughters.

Audrey Kidwell
Tallahassee, FL South East Region
Volunteer Generation Fund Program Manager, Volunteer Florida

Audrey Kidwell, Volunteer Florida, is the program manager for the Volunteer Generation Fund, a program increases the capacity of organizations to recruit, manage, support and retain skills-based volunteers to serve in high-value volunteer assignments. She served as a Peace Corps Volunteer in Burkina Faso, West Africa. After returning to the United States, she served as an AmeriCorps VISTA at the Butler Center for Volunteer Service and Leadership. Audrey has 10+ years working with recruiting and managing volunteers. She earned a Bachelor of Arts in Political Science and International Studies from the University of Southern Indiana and her Master's (M.S.Ed) in Community & Social Change at the University of Miami.
Jared McCannell, CVA
Winslow, Maine - Atlantic Region
CDC Maine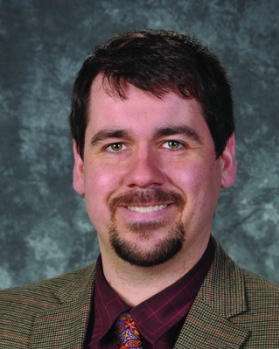 Jared McCannell, CVA has worked with numerous nonprofit and governmental agencies throughout the United States building lasting volunteer
programs serving people in a variety of ways (including arts/culture, social services, healthcare systems and disaster preparedness). He currently serves as the Medical Reserve Corps State Coordinator and oversees the Emergency System for Advance Registration of Volunteer Health Professionals (ESAR-VHP) for the State of Maine. Jared currently serves as Secretaryonthe board of tehMaine Volunteer Foundation. He earned his Certification in Volunteer Administration, and proudly includes CVA after his name on everything from business cards to dry cleaning tickets.
Kayla Paulson
Cedar Rapids, IA Midwest Region
RSVP Director & Service Enterprise Trainer United Way of East Central Iowa

Kayla Paulson has spent the last six years fighting for more strategic and impactful volunteer engagement in her community, state, and nationally. During her tenure with United Way of East Central Iowa she has worked with over 75 local agencies, more than 500 senior volunteers, Iowa Commission on Volunteering & Service, Points of Light, and United Way Worldwide to help improve volunteer engagement practices.
Kayla Paulson has spent her professional career in marketing, training, community relations, and volunteer management both in the senior health

care and nonprofit industries. She is an experienced trainer at state, regional, and national levels, delivering interactive and empowering workshops. She has taken 25 organizations in eastern Iowa through Service Enterprise, an organization change management program to effectively and efficiently leverage volunteers to deliver its social mission. She has served as President and Marketing & Communications Chair for Leaders in Volunteerism, Vice-Chair for RSVP Directors of Iowa Association, Walk to End Alzheimers Chair, Echo Hill PTO Hospitality Chair, Linn County Triad Board Member, Alburnett Community School District Foundation Board Member, United Way Worldwide Boomer Engagement, Service Enterprise Curriculum Design Team Member, LAP-AID Emergency Volunteer Center Core Team, and as a pro-bono volunteer for various nonprofits sharing her skills in volunteer management, strategic planning, training, marketing and communications.
Jennifer Thompson, CVA
Broken Arrow, Oklahoma - South Central Region
Volunteer Coordinator Hometown Hospice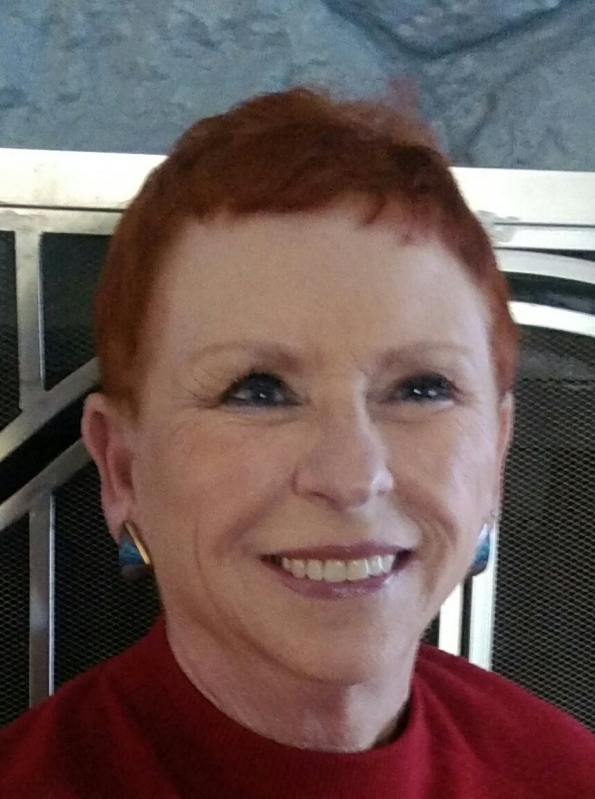 I am a native Tulsan but have also lived in Colorado and San Francisco CA. I attended both Tulsa University School of Business and Tulsa Community College where I earned associates degrees in Applied Science/Physical Therapy and Human Services – Gerontology. I have been a volunteer all my life, in addition to working in the Volunteer Administration Field for the past 20 years. I earned the designation of a Certified Volunteer Administrator in 2007. I have been an adjunct faculty member with Tulsa Community College, teaching volunteer management, as well as a faculty member for the former organization Volunteer Tulsa presenting the Volunteer Management Series in Northeastern Oklahoma. I have been an activ
e advocate for the CVA designation, acted as a mentor for those perusing this designation. I am currently president of TulsALIVE, president Silver Hair Legislators, secretary of Broken Arrow Youth Baseball Organization. In addition I am active in Broken Arrow Chamber of Commerce. Tri-Country Area Agency on Aging (legislative committee). I have been active on several other boards: former Volunteer Tulsa, Sara Hopes, Relay for Life just to mention a few. I am married, had two sons one living in Colorado and one deceased and one grandson.
AL!VE ASSOCIATION MANAGER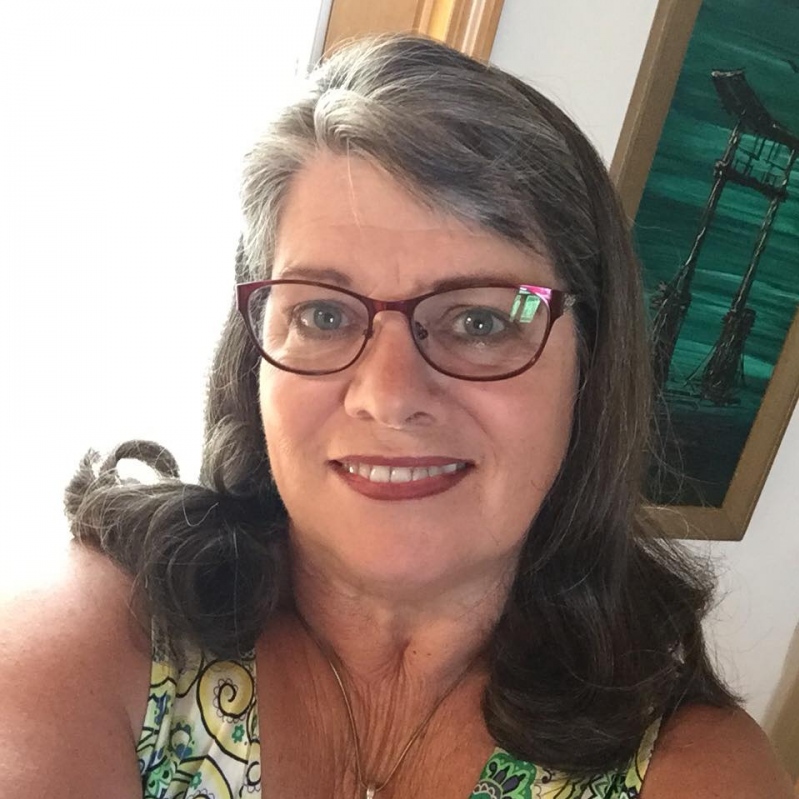 Gretchen Jordan, CVA
Drain, Oregon - Pacific Region
email the Manager
Gretchen Jordan, CVA is the Association Manager who works with the Executive Committee and Board of Directors to prepare and deliver support to member services, the board of directors, and special projects. Previous work experience includes management in the corporate, non-profit sector and as a small business owner in addition to over twenty five years experience managing volunteer programs. She is an active member of local and national volunteer manager associations and has presented on volunteer management issues on the local, state, and national level. Gretchen earned her Certification in Volunteer Administration designation in 2000 and has a Bachelors degree in Community and Human Service from Empire State College. Her skills are public speaking, management, customer service, leadership, and organization.
Gretchen and her husband live, work, & play in a 41' motor home and travel continuously in the United States & Canada.
Mailing Address for AL!VE:
77 Van Ness Avenue
Suite 101-1905
San Francisco, CA 94102
email us