About Us
Founded in 2009, AL!VE (Association of Leaders in Volunteer Engagement) is a national membership organization of leaders and professionals in volunteer engagement. AL!VE serves to enhance and sustain the spirit of volunteering in America by fostering collaboration and networking, promoting professional development, and providing advocacy for leaders in community engagement.

AL!VE works with colleagues in volunteer engagement to provide networking, professional development, mentoring and advocacy for our peers.

We are:
Professionals in volunteer management and engagement

Advocates for the recognition and appreciation of volunteer management

The resource for and the link to tools, research, and best practices

Educators of decision makers in all volunteer management arenas

Influencers for redefining job descriptions, compensation, and the position of volunteer manager in our organizations

Diverse, inclusive and member driven

AL!VE Organization Structure
As a membership organization, each level of AL!VE's structure consists of dues-paying members at each level. Our association's bylaws has designed the following organizational structure that assists with all areas of the association: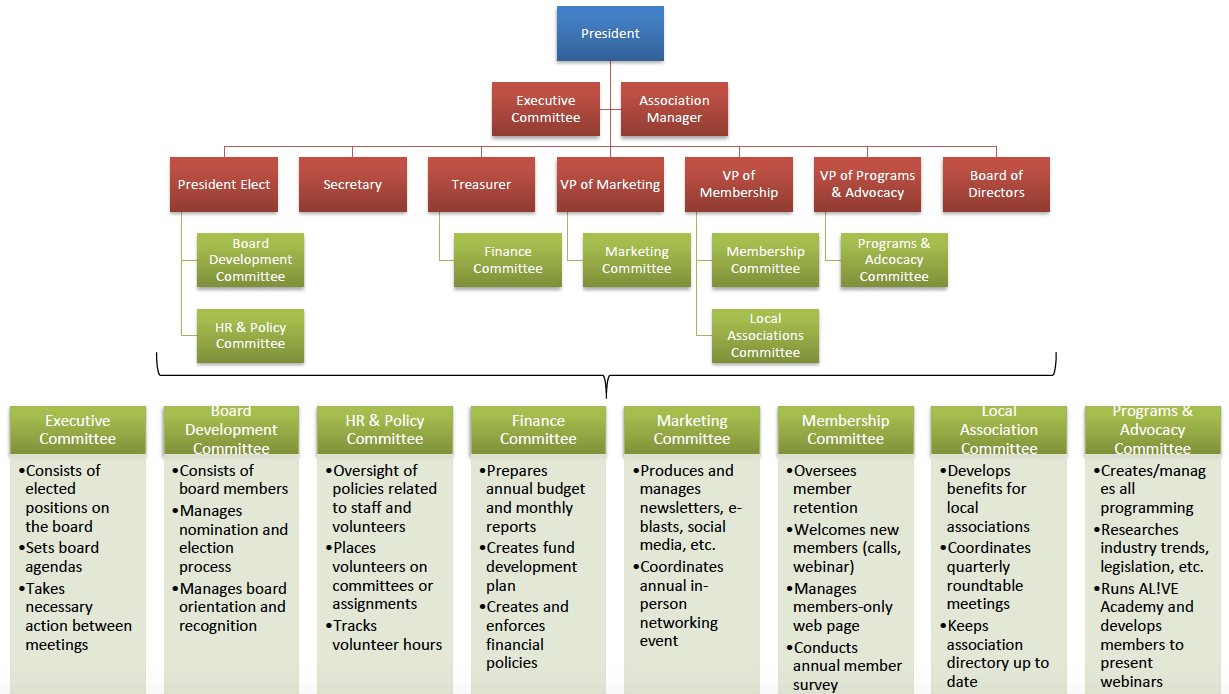 AL!VE Strategic Plan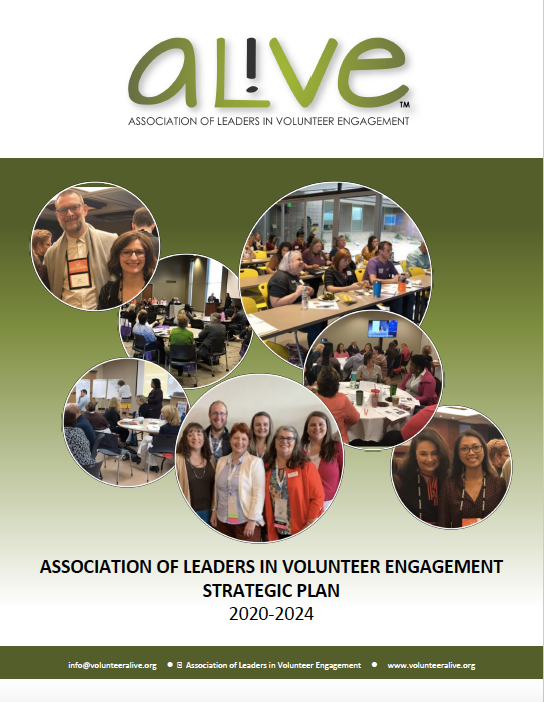 In January 2020, AL!VE's Executive Committee gathered for a two-day retreat to discuss future strategic planning for our association. It was important for us to look at where our association has been for the past decade, where we are now, and what we envision the success of our organization for the future. As a member-driven organization and based on the feedback of our members, the Board of Directors have adopted this five-year strategic plan that will further the mission of AL!VE and advance the field for volunteer engagement professionals.


ALIVE's 2019 Annual Report
AL!VE holds an annual meeting for its members each November to report out its accomplishments over the past year. To see 2019's presentation, click here.