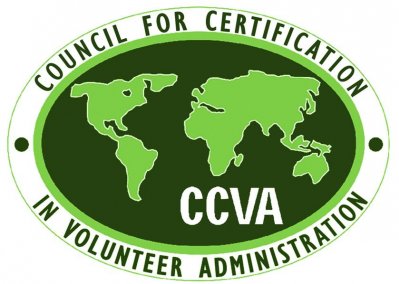 COUNCIL FOR CERTIFICATION IN VOLUNTEER ADMINISTRATION
Certified in Volunteer Administration (CVA) is a professional certification in the field of volunteer resources management. Originally developed by the Association for Volunteer Administration (AVA), the program is now sponsored by the Council for Certification in Volunteer Administration (CCVA).
CCVA offers this unique program to recognize practitioners in the field of volunteer resources management who meet specified standards as measured through an exam and a written portfolio. This is a self-study process requiring no travel or special classes. Individuals with at least 3 years of experience are eligible to register. For more information, go to www.cvacert.org.

The Council for Certification in Volunteer Administration is pleased to partner with AL!VE in the following ways:
Offer a discount on the CVA registration fee for AL!VE members

Be a resource for future webinars or trainings

Cross-promote AL!VE and CCVA

"I'm so thrilled I've finally obtained this lofty goal! The process was actually quite challenging and taught me so very much. I treasure this credential even more for how challenging it was to obtain… The leaders and other CVA's I connected with were so encouraging during the process. I highly encourage anyone working with volunteers to seek this credential – both for the process and for the final certification. All of it is highly practical and essential for the managing, recruiting and celebrating of volunteers today!"

Debra Rothe, CVA
Bethany Lutheran Communities, Watertown, WI
AL!VE Members save 10% off the CVA Certification Fees of $350.00 ( a 35.00 value).
---


CIMA VOLUNTEERS INSURANCE
Gateway for AL!VE members – www.cimaworld.com/alive
The inexpensive solution to volunteer protection

CIMA's Volunteers Insurance Service (VIS) program was established over 40 years ago to address the accident and liability concerns that are shared by many volunteers, would-be volunteers and the nonprofit organizations that use their help. Over 5,000 nonprofits nationwide have chosen to protect their volunteers -- some 2.5 million people every year -- by insuring them separately, through the CIMA program.

Coverage is affordable even for the most budget-conscious organizations. Available coverages include:
Accident medical insurance, to cover the cost of treatment when volunteers are injured;

Volunteer liability, to protect volunteers should they be held responsible for bodily injury, personal injury or property damage;

Excess automobile liability, to provide additional protection should volunteers be at fault while driving on behalf of the organization.
For more information about the program, the reasons volunteers should be insured separately from the organization, and an application, please go to www.cimaworld.com/alive. When you enroll your volunteers, the VIS Community Giving Program will make a contribution to AL!VE to support the services we provide our members.

VIS, which is a risk purchasing group operating pursuant to the federal Liability Risk Retention Act of 1986, also provides a variety of resources to help volunteer-based nonprofit organizations manage their foreseeable risks.

Here are a few examples you can download for free and begin using now:
CIMA has set up a special page for AL!VE Members:
Click here for more information and an application


ENERGIZE, INC.
Energize, Inc. is an international training, consulting and publishing firm specializing in volunteerism since 1977. It has the largest Web site in the world designed for leaders of volunteer efforts, with over 1000 free pages of volunteer management information, including:
An online resource library

Volunteer-related quotations and recognition ideas

Links to worldwide professional organizations

A bookstore with over 80 titles

A monthly Hot Topic essay from president, Susan J. Ellis.



Sign up for the free monthly Update and receive tips and quotes directly to your in-box at www.energizeinc.com.
Energize, Inc. is pleased to partner with AL!VE in working together to advocate for the profession.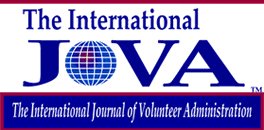 INTERNATIONAL JOURNAL OF VOLUNTEER ADMINISTRATION
IJOVA a practical journal that provides an exchange of ideas and sharing of knowledge and insights about volunteerism, and volunteer management and administration, both in North America and internationally.

Subscription rate: $40 per year ALIVE! Members receive a 25% discount
(includes 3 new issues and access to back issues)
Visit www.ijova.org

Article Samples
Volunteer Web Site Effectiveness: Attracting Volunteers via the Web

What Do We Really Know about Nonprofits' Capacity to Manage Volunteers?

Youth Volunteers: Effects of Influences, Motivations, and Receptivity on Volunteerism

The Psychological Contracts of Volunteers: What We Do and Do Not Yet Know

Volunteers: Beyond Government Partners

Connecting practitioners, academicians, and consultants in greater service to the global volunteer community.
---